REQUEST A QUOTE
Request a double glazing quote today for windows, doors & conservatories.
Residence Windows, Cowplain
Explore our extensive selection of premium Residence Windows available in the Cowplain area. Embrace the traditional beauty of both Residence 9 and Residence 7 profiles combined with modern technologies, offering a diverse and remarkable range of options to enhance your home. Rest assured, our products are of the highest quality, ensuring durability and functionality.
With over a decade of experience in fitting Residence windows in Cowplain, our installation services are provided with experience and expertise. As a FENSA accredited company, we uphold the highest standards of workmanship and compliance. For added confidence, see the incredible reviews from our exceedingly satisfied customers on our dedicated Checkatrade reviews page. Your contentment is our priority, and we strive to exceed your expectations with every installation.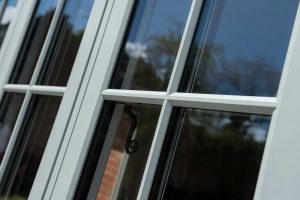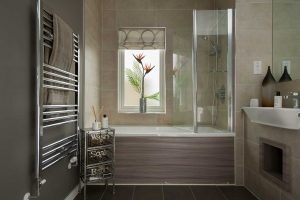 Residence Windows Cowplain
The Residence 9 collection blends timeless period style with state of the art performance. These windows are crafted with care to adorn heritage homes, period residences, and any Cowplain property desiring a touch of 19th century charm. Experience the best of both worlds with Residence 9 windows, showcasing authentic allure and modern efficiency. 
For a sleek and low maintenance solution, explore our Residence 7 collection. These elegant uPVC Flush Windows not only deliver remarkable performance but also exude sophistication. These windows require minimal maintenance and, when necessary will only need a wipe over. Customise them to your liking for a perfect fit in your Cowplain home, with various options available. Enjoy the ideal combination of performance and elegance with Residence 7 windows.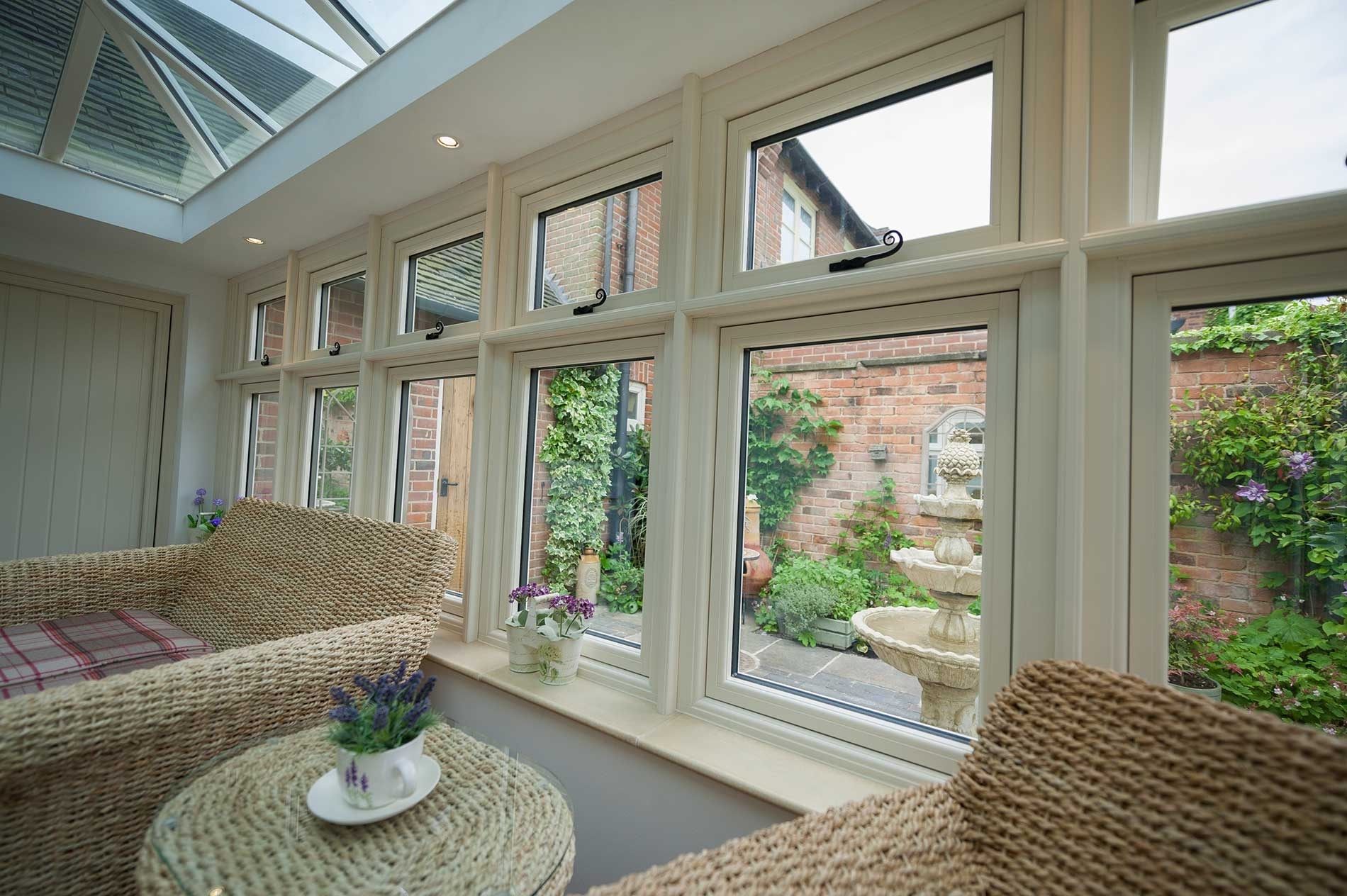 uPVC Residence Windows Cowplain
Find the perfect fit for your Cowplain home with our Residence Windows. Whether you prefer the classic allure of traditional designs or the sleek and stylish appeal of contemporary windows, our Residence range has something to match your taste and enhance the beauty of your residence.
Timber Aesthetics

The allure of traditional timber windows is undeniable, evoking a sense of timeless charm and elegance. However, the constant maintenance and vulnerability to weather damage can be a considerable burden for homeowners. 
At Aperture Windows and Doors, we offer the perfect solution to this predicament with our exclusive Residence windows. Our Residence windows replicate the stunning look and finish of timber while incorporating the superior resilience of uPVC. This ingenious combination allows you to savour all the aesthetic benefits of timber without enduring the worries that come with its upkeep.
Low Maintenance

Say goodbye to the tedious and time-consuming maintenance often associated with other window materials. With Residence windows, you can enjoy a hassle-free experience, allowing you to focus on the things that truly matter. From the scorching summer sun to the harshest winter weather, our uPVC windows are built to endure all seasons, maintaining their exceptional performance and aesthetics.
Bespoke Styling

Our Residence windows are more than just functional elements; they become a beautiful expression of your unique personality and style. Whether you prefer a classic, timeless appeal or a contemporary and modern look, our Residence range has the ideal window design to fulfil your vision.
Thermal Performance

Choosing Residence windows means making a smart investment in the long-term well-being of your Cowplain home and embracing a greener and more eco-friendly lifestyle. Enjoy the benefits of improved thermal efficiency, enhanced comfort, and lower energy costs, all while reducing your impact on the environment with our top-of-the-line uPVC windows. 
Flush Sash Windows Designs
Choose from our Residence range and enjoy a wide selection of colour and finish options that cater to your preferences. Customising your windows has never been easier, ensuring a perfect match for your beloved Cowplain home. Embrace the classic allure of woodgrain foils, replicating the timeless appearance of timber, or opt for dual colour options to harmonise the interior and exterior.
With our Residence 9 windows, experience a seamless blend of old-style window features and uPVC durability. Enjoy the authentic charm of deep timber cills, weather bats, and mullion stiffeners reminiscent of traditional 19th-century timber windows. Bid farewell to the worries associated with timber and embrace the timeless elegance of our modern, low maintenance solutions.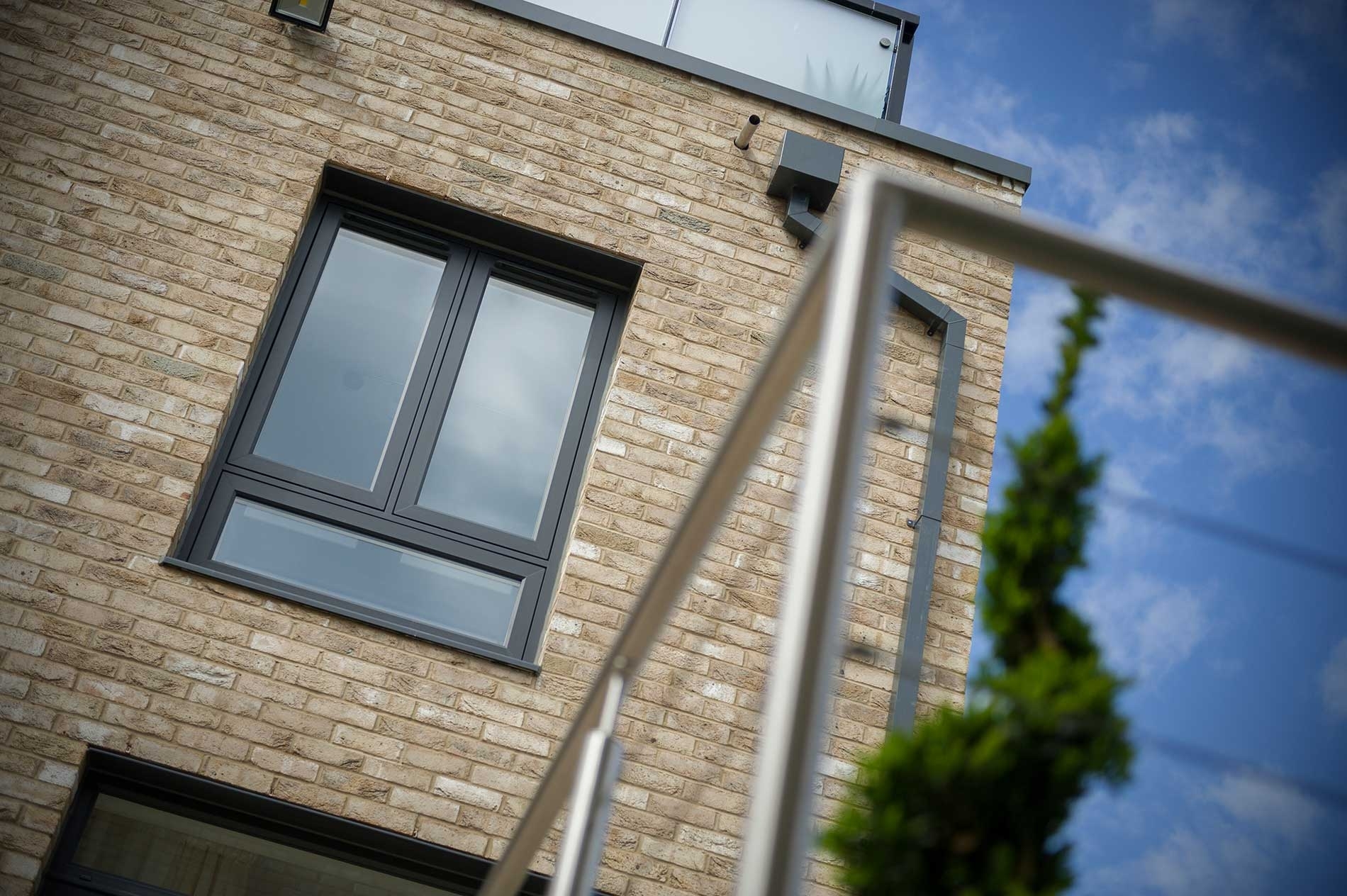 High-Performing Residence Windows in Cowplain
By choosing Residence windows for your Cowplain home, you'll experience the luxury of a more comfortable and consistently regulated indoor temperature, regardless of the weather outside. Our Residence windows are engineered with a unique 9-chambered profile, setting them apart as leaders in energy efficiency. This specialised construction allows our windows to achieve an outstanding Window Energy Rating (WER) of A+, representing the pinnacle of efficiency in the industry.
Thanks to the superior thermal performance of our windows, you can reduce your reliance on expensive heating or air conditioning systems, resulting in significant energy savings. Not only will your home perform better in terms of temperature control, but you'll also witness the impressive impact on your energy bills and reduce your overall environmental footprint.
Residence 9 Windows Brochure
Residence Window Prices Cowplain
Aperture Windows and Doors are the home of competitive prices and precise installation. Our offerings include fabulous windows, expert installation, exceptional customer service, and a comforting 10-year guarantee, ensuring your confidence in our work for your new home improvements. 
Start your home improvement journey today by visiting our online quoting engine. Get a free, no-obligation quote at your convenience, taking the first step towards upgrading your residence with our top-quality Residence windows. 
Alternatively, you can contact our knowledgeable team who can help you with product enquiries, availability and more.