REQUEST A QUOTE
Request a free double glazing quote today for windows, doors & conservatories.
uPVC Casement Windows, Waterlooville
At Aperture Windows, we are FENSA-accredited suppliers and installers of uPVC casement windows in Waterlooville. We provide window installations in areas such as Fareham, Chichester, Southsea, Denmead, Cowplain, Portsmouth, Gosport, Southampton and Hampshire.
You can read the reviews on our Checkatrade page to see how we have helped homeowners with their double glazing and uPVC window replacement needs.
Modern uPVC Casement Windows
With our uPVC casement windows, you can get the timeless style but with modern features. One of the biggest advantages you get is superb heat efficiency. Our uPVC casement windows are supplied by industry-leading manufacturers, REHAU. Their innovative 100%-recyclable uPVC profile is designed to give your home better insulation.
These uPVC casement windows are also incredibly secure. We offer internal beading for greater protection, but the frames themselves offer extra rigidity and resilience. In addition, we install them with high-security locks, giving you complete peace of mind where the safety of your family and possessions is concerned.
Our double glazed casement windows are available in a stunning range of designs and colours. We bring you great quality windows offering high thermal performance and security as a standard, in a beautiful selection of colours and woodgrain finishes.
You can tailor your casement windows to match the décor and the colour scheme of your home. This gives you competitively-priced windows that match your home and your needs perfectly. As a result, you can give your home a facelift without having to exceed your budget.
Benefits of uPVC Casement Windows
REHAU casement windows offer beautiful looks with stunning features.
Exceptional Thermal Performance
Our double glazed casement windows offer WER of 'C' as standard, with the option to upgrade to an 'A'. With the right glazing, you can get a U-Value of 1.6 W/m2k, lowering your heating bill as well as your carbon footprint.
Enhanced Security
We give you uPVC windows that can be reinforced for additional durability but are incredibly strong and robust even without any add-ons. As a result, they meet BSI standards and give you complete reassurance and protection.
Fantastic Colour Selection
When you choose our uPVC casement windows, you get a stunning choice of colours and design options. As a result, you can tailor your windows to match your property and aesthetics perfectly, giving you the right look and performance.
Easy Care
Our easy-care uPVC casement windows require nothing more than a quick wipe-down with a damp cloth when it comes to maintenance. The durable laminate colours don't need a fresh coat of paint even after years of use.
uPVC Casement Window Prices, Waterlooville & Hampshire
With the kind of high-quality products and the 10-year performance guarantee we offer, you will find our uPVC casement window prices to be quite good value. If you want to learn how much your windows will cost, you can request a quote via our online quotation tool. This engine takes in your requirements which will then be passed onto our team who will generate a bespoke quote for you.
Alternatively, you can send us a message to ask us any questions you may have about our products. We will get back to you with the answers as well as your bespoke uPVC casement window cost estimates.
High-Performance uPVC Casement Windows
Our double and triple glazed uPVC casement windows offer noise protection as well as thermal efficiency. They offer a Windows Energy Rating of 'C' as a standard, but can easily achieve 'A'. In fact, with the Nordic Design Plus range, you can get a range made up of a self-reinforced RAU-FIPRO®. This material enhances the security as well as the thermal performance of these uPVC casement windows.
Our uPVC casement windows offer fantastic structural strength and durability. This makes them highly resistant to efforts to break in. They achieve the British Standards BS7950 and PAS 23/24 standards in safety and security. In addition, we give you security gaskets, internal beading, as well as high-security locking systems to enhance the security of your home so you don't have to worry about safety at all.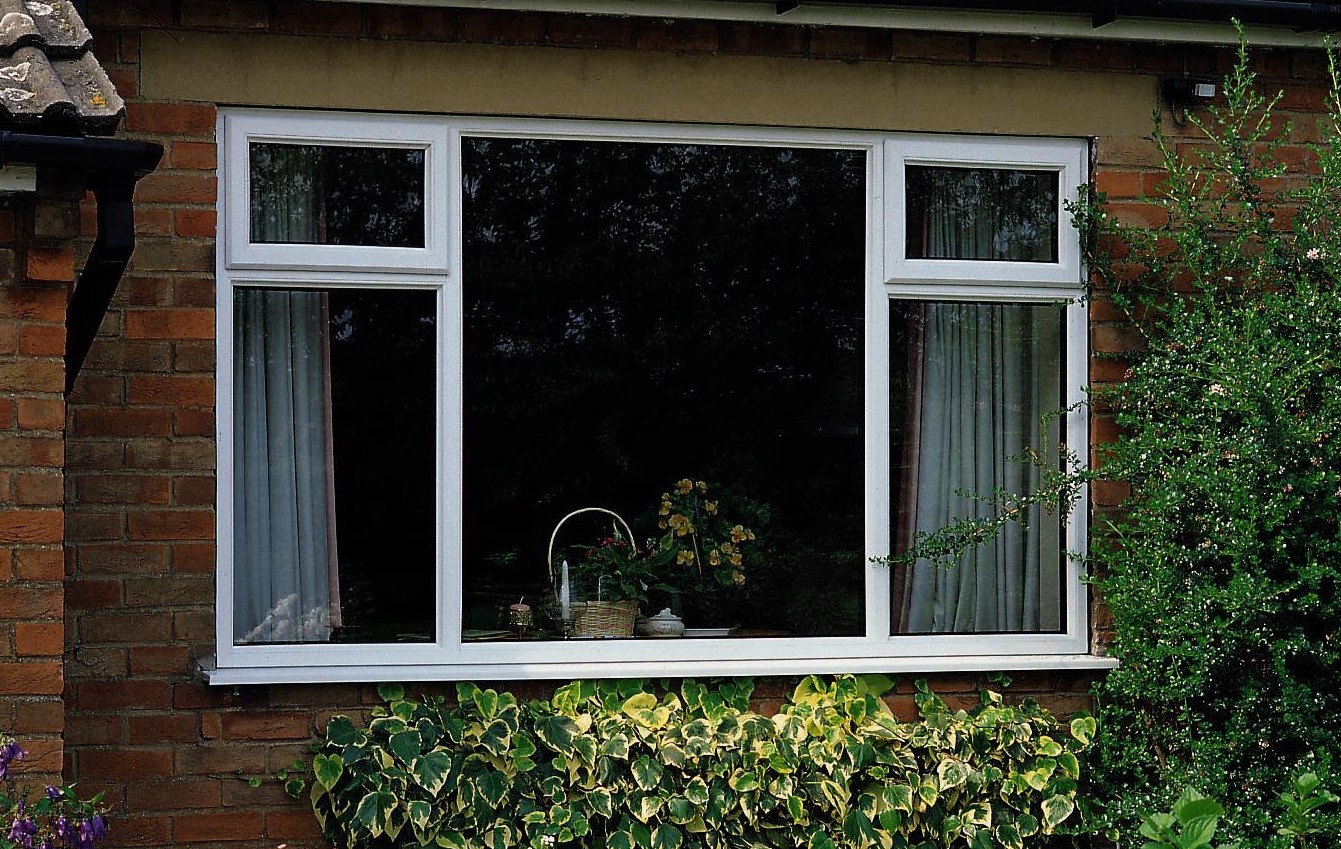 Coloured uPVC Casement Windows
All our uPVC casement windows are available in a selection of colours, including woodgrain foils. We offer Classic White, and Mahogany, Rosewood, and Golden Oak woodgrain foils as standard. However, you can also choose from a selection of 19 colour laminates and wood foils, including Anthracite Grey, Cream, and White Ash.
If you still don't find the colour you love, we also have a spectrum of 150 RAL colours from the REHAU Acryl II colouring system. These high-quality colour laminates retain their look for a long time with little to no care.
These uPVC casement windows offer you a realistic timber aesthetic. We also give you a choice between a sculpted and a chamfered profile so your windows can be as ornate or minimalistic as you want. Either way, you will be able to get windows that look just like wooden windows. In addition, we offer clip-on Georgian bars, run-through sash horns, and arched head inserts for you to style your uPVC casement windows.