REQUEST A QUOTE
Request a double glazing quote today for windows, doors & conservatories.
Residence Collection Windows and Doors, Waterlooville
At Aperture Windows, we supply and install Residence Collection windows and doors in Waterlooville. We also offer the Residence 9 and Residence 7 range to customers in the surrounding Hampshire areas such as Fareham, Chichester, Southsea, Horndean, Denmead, Cowplain, Portsmouth, Gosport & Southampton.
We offer expert FENSA-accredited services.
Learn more about what our customers are saying about our high-quality customer service and reliable products by visiting our Checkatrade page. This will give you a better understanding of how we can help improve your home with Residence 7 and Residence 9 windows and doors.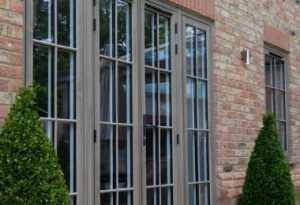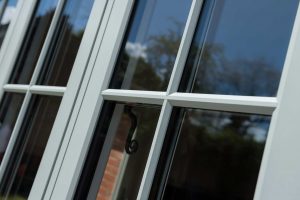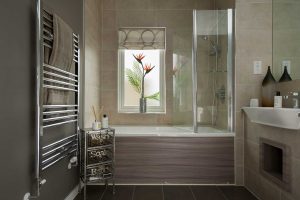 Residence Collection Windows and Doors
The Residence 9 collection of windows and doors that we offer is designed to give you the authentic 19th-century style but with modern features. As a result, they are ideal for heritage homes that require that look. They are also well-suited to modern homes where you want a period look.
The best part is, in spite of their traditional appearance, these Residence windows and doors give you state-of-the-art performance. As a result, your home benefits from the improved thermal performance and security that results.
Whether you opt for the Residence 9 doors or our flush casement windows, you can be sure of a resilient and durable product that will improve not just the appearance but also the overall performance of your property. They are the perfect solution for wooden window replacements.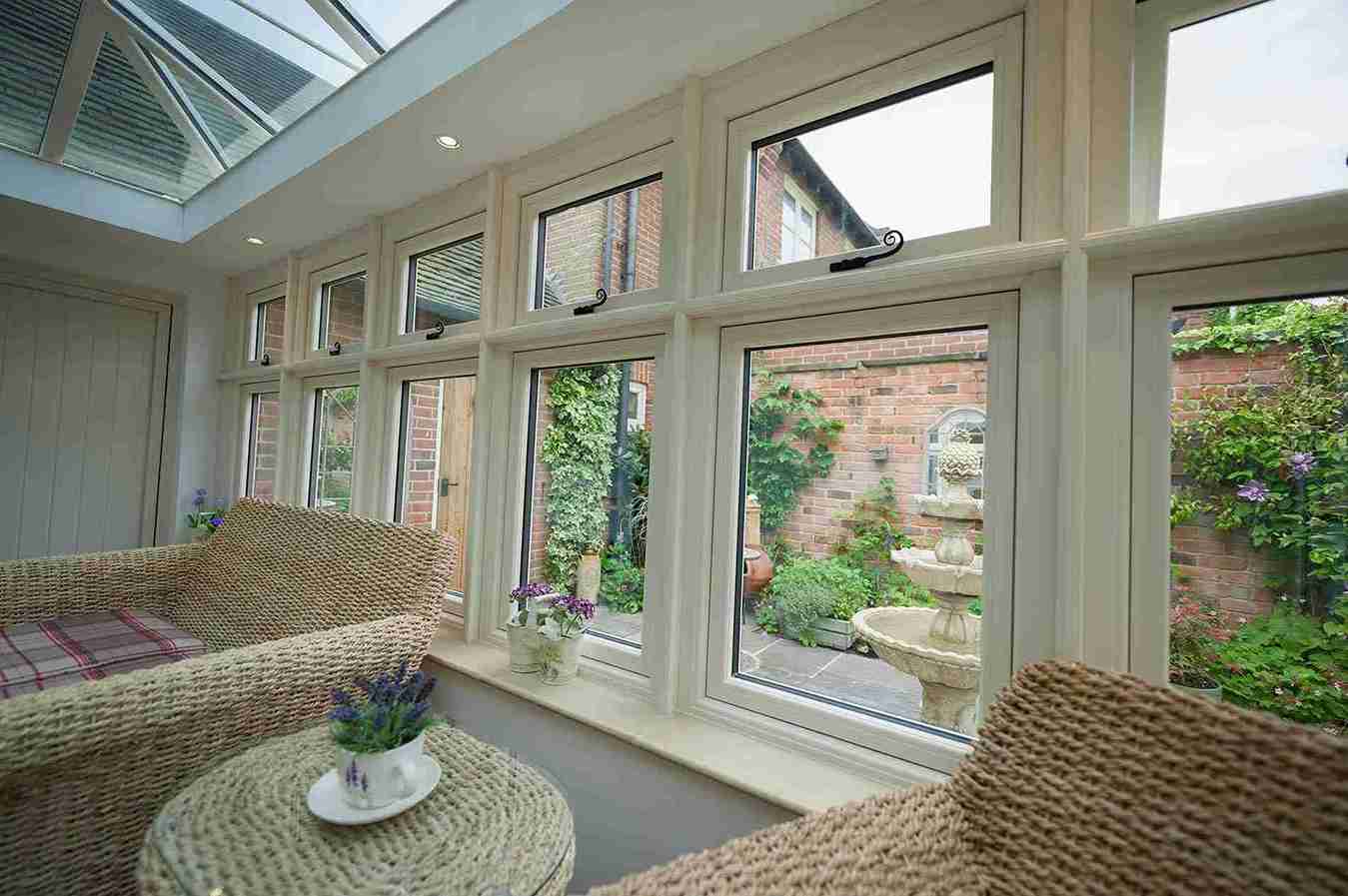 uPVC Residence Windows and Doors
Get elegant windows and doors from the Residence Collection. The Residence 7 and Residence 9 double glazing offers stunning looks and exceptional performance.
Traditional Aesthetics

All the Residence collection products have been designed to authentically replicate the window and door styles of the 19th century. As a result, you can replace your old wooden doors and windows without affecting the look of your home.
Easy Care

Even though Residence 9 windows and doors look like authentic wooden ones, they are in fact made out of a variety of materials. As a result, they need none of the polishing, sanding, painting or varnishing that wooden fittings need.
Bespoke Styling

We offer a number of beautiful styling details that you can use to create the look and style you need. These include a stunning selection of colours (including dual colour options!) as well as handles & stays, Georgian bars, and authentic butt hinges.
Composite Performance

Since our Residence Collection windows and doors are a composite of materials, you get enhanced durability, security, as well as thermal performance. The best part is, due to their strength, they last you several years without needing replacing.
Flush Sash Windows and Door Designs
With the Residence 9 windows and doors, you can tailor the look of your fittings to match your home, décor, as well as your taste. We give you a brilliant selection of colours from which to choose. These include woodgrain foils to make your windows and doors look like authentic timber ones.
We even offer dual colours so your Residence 9 windows can match the exterior of your home as well as interiors. In addition, we give you a choice of handles and stays. Each of these has been designed to maintain the look of your Residence 9 doors and windows.
In addition, we have recreated the functional features of old-style windows to give you modern replicas. As a result, you can enjoy the authentic deep timber cills with your Residence 9 windows. Similarly, your flush sash windows can have the weather bar or the mullion stiffener that protects your windows from dripping water.
Additionally, we also offer authentic-looking butt hinges. You can choose between functioning butt hinges or dummy ones. Either way, your Residence windows and doors will look like the real deal.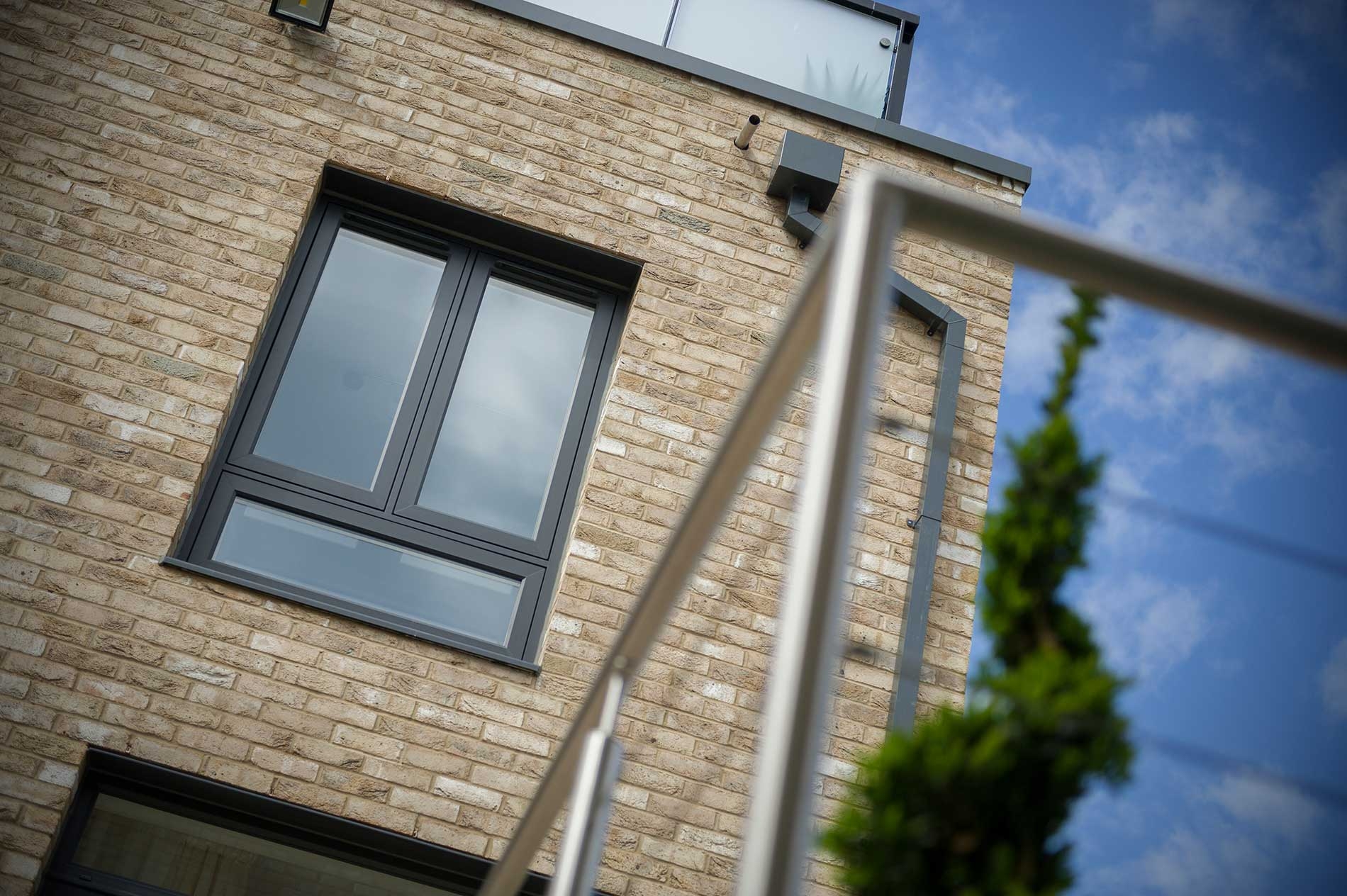 High-Performing Residence Collection Windows and Doors
With our Residence 7 & 9 doors and windows, you get a timber core that is wrapped up with an insulating layer. These layers are further reinforced with glass bonding to give you highly secure products. Since these Residence Collection windows and doors are so sturdy and secure, you get a better-protected home.
To further protect your family and possessions, we give you intelligent design details that include screw retention reinforcements. This allows locks and hinges to remain firmly secured in position.
What's more, the 9-chambered profile allows our Residence windows and doors to give you a Windows Energy Rating of A+. As a result, you can enjoy a warmer home with your timber replacement windows and doors.
Residence 9 Windows and Doors Brochure
Residence 9 & 7 Windows and Doors Prices, Waterlooville and Hampshire
If you are looking for highly competitive Residence 9 or Residence 7 prices in Waterlooville & Hampshire, get in touch with us at Aperture Windows. You will get not only attractive Wood effect windows and door rates but also a 10-year performance guarantee. As a result, you will get peace of mind as well as fantastic features. We welcome you to get a free quote for residence windows in Whiteley and residence windows in Havant.
Fill up our contact form with your contact details and questions. Someone from our expert team will get back to you. They will give you all the answers you are looking for as well as your Residence Collection quotes.