REQUEST A QUOTE
Request a double glazing quote today for windows, doors & conservatories.
uPVC Bow and Bay Windows, Waterlooville
We at Aperture Windows supply and install uPVC bow and bay windows in Waterlooville. Additionally, we also provide our FENSA-accredited services in the surrounding areas such as Fareham, Chichester, Southsea, Denmead, Cowplain, Portsmouth, Gosport, Southampton, and Hampshire.
If you want to learn more about how we can help you, why not start with the reviews of former customers on Checkatrade? Find out how we helped them with their home improvement needs and uPVC bow and bay windows installations.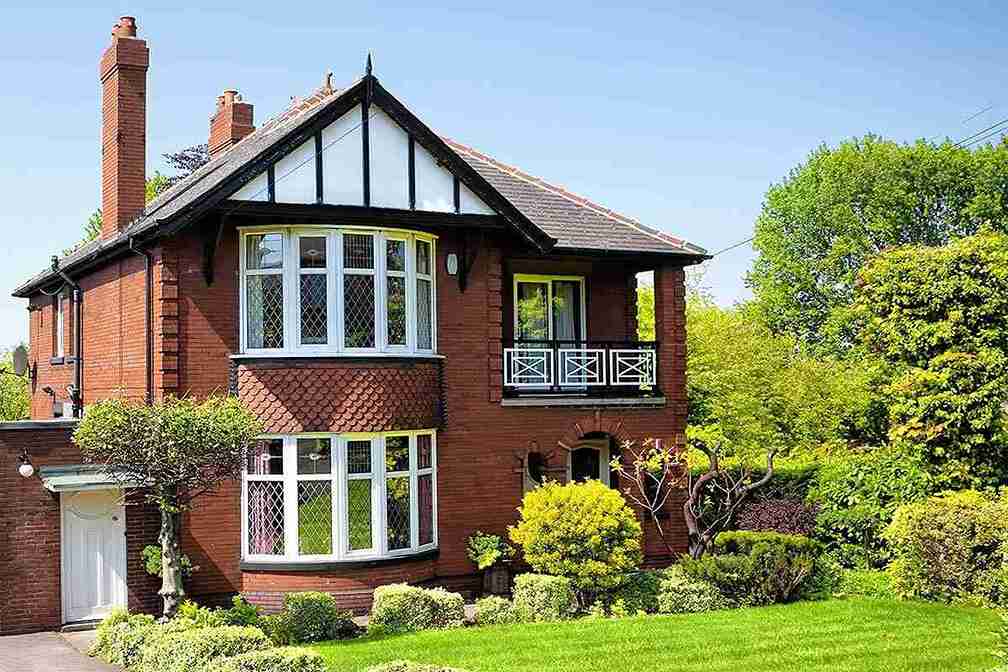 uPVC Bow and Bay Windows
Bow and bay windows are simply composite windows which are created with multiple casement windows. These are connected with structural bay pole assembly or using corner posts in case of square bay windows.
Due to their large size and a multi-faceted profile, they give you an amazing design feature in your room. What's more, these large windows also let in an inordinate amount of natural light, making your home look bigger and brighter.
In addition to great style, our double glazed uPVC bow and bay windows are designed to give you fantastic features and flawless performance. We bring you windows from leading manufacturer REHAU, so you get reliable and high-quality products.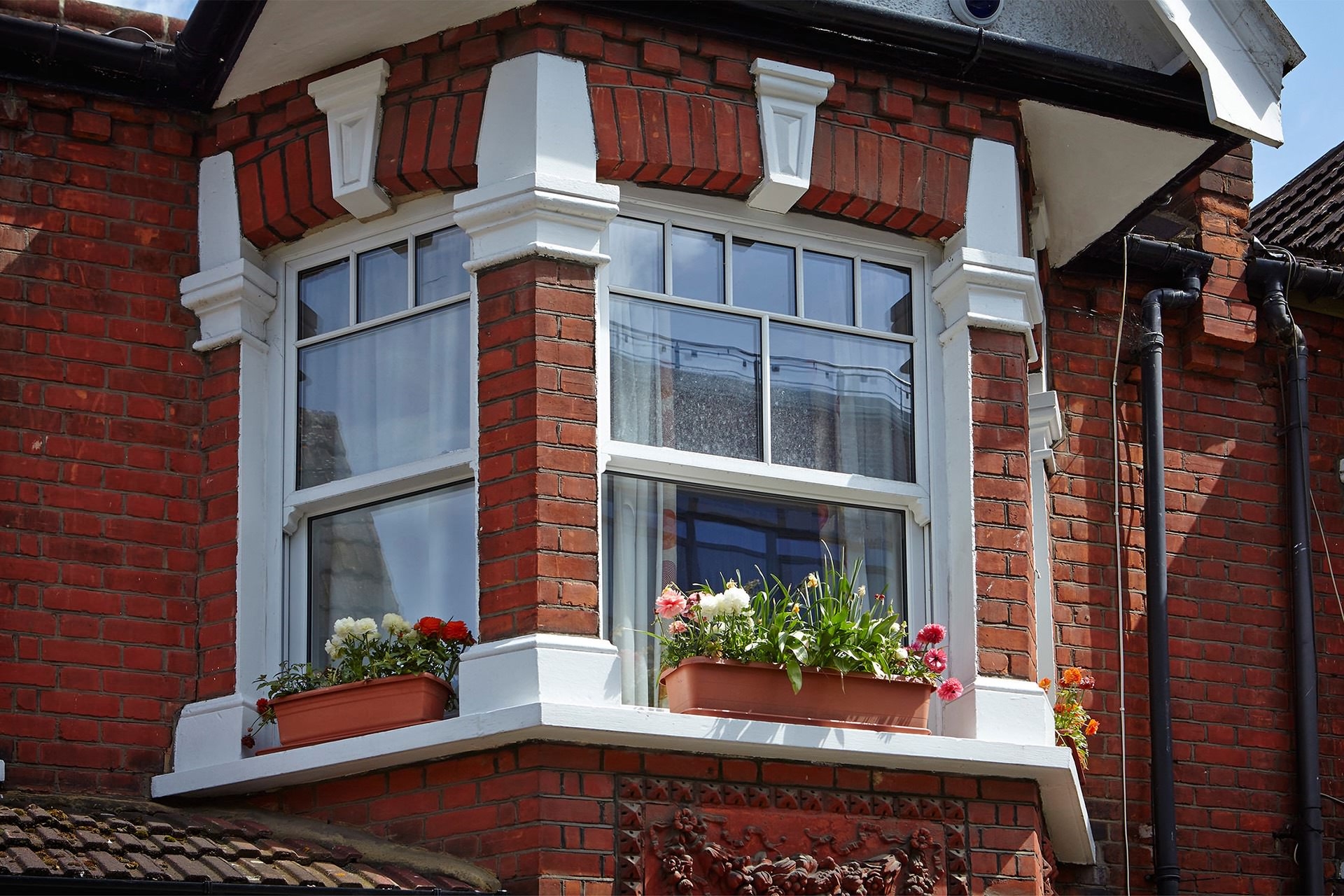 Benefits of Bow and Bay Windows
REHAU bow and bay windows offer a stunning, yet sustainable, option for your home.
Amazing Insulation

With our double glazed uPVC bow and bay windows, you get incredible thermal insulation. In fact, you can get Windows Energy Ratings of 'C' straight away, and it can easily be upgraded to an 'A'. What's more, depending on your choice of glazing, you can achieve a U-Value of 1.6 W/m2k!
Complete Protection

The strong and sturdy uPVC profile is quite capable of resisting any attempts to damage it. However, they also come fitted with high-security locking systems. As a result, you get bow and bay windows that surpass the BSI standards, giving you a home that is well-protected and safe.
Choice of Styling

We offer a huge number of options to tailor your uPVC bow and bay windows to your liking. You can opt for clip-on Georgian bars and arched head inserts. In addition, you can choose from a brilliant selection of REHAU Acryl II colouring system giving you a choice of 150 colours.
Low Maintenance

With our sturdy windows, you don't need to worry about security or reinforcement. However, this durability extends to the surface finish as well. As a result, you get hard-wearing uPVC bow and bay windows that need nothing more than a quick wipe with a wet cloth by way of care and upkeep.
As mentioned earlier, our uPVC bow and bay windows offer fantastic thermal efficiency. Our double or triple glazed windows can give you a warm home, as well as incredible noise insulation.
You can choose between the Tritec 60mm or the Nordic Design Plus range. The Tritec 60mm system is a high-quality profile that gives you a 'C' rating as its lowest rating. You can choose double or triple glazing to get this up to a rating of 'A'.
The Nordic Design Plus offers a 120mm frame depth with a 67mm sash depth which can easily accommodate double or triple glazing. This profile utilises the RAU-FIPRO® self-reinforced body that also gives you amazing strength without any reinforcement needed.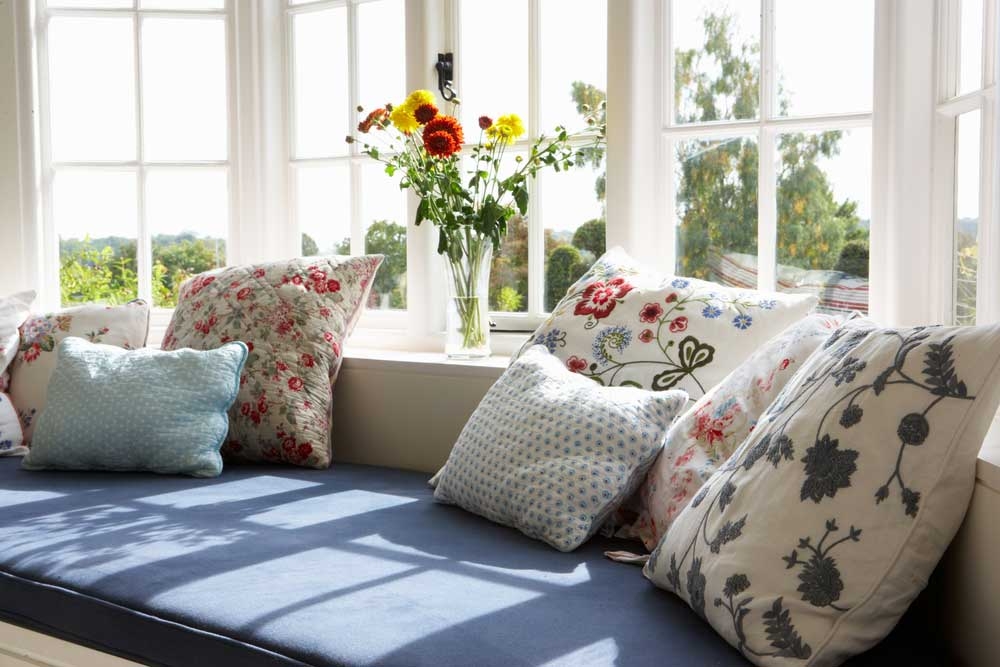 Secure Bow and Bay Windows
Whichever profile you choose, you benefit from the British Standards BS7950 and PAS 23/24 standards of security. With our high-security gaskets, internal beading combined with locks that are state-of-the-art, you get a home that you can feel safe in.
However, our uPVC bow and bay windows are not just great performers. They can also look stunning and stylish. You get a standard colour selection of Classic White, and standard wood finishes of Mahogany, Rosewood, and Golden Oak foils.
In addition to these standard options, you can also choose from the 150 RAL colour options from the REHAU Acryl II colouring system. The best part is, these colour laminates are quite resistant to damage. This means that you can keep your windows looking bright and fresh with no more than a quick wipe-down every few days.
Also, you also get the choice of styling details. These include clip-on Georgian bars, arched head inserts, and run-through sash horns, as well as the option of choosing a chamfered or a sculpted profile for your uPVC bow and bay windows.
uPVC Bow and Bay Window Prices, Waterlooville and Hampshire
We offer amazingly competitive uPVC bow and bay window prices for the features and performance they offer. In fact, with our 10-year performance guarantee, you get an amazing deal. To find out how much your windows will cost, send us a message.
We will get back to you and give you a personalised uPVC bow and bay windows quote based on your needs. Additionally, we will also gladly answer any questions you may have about our products.