REQUEST A QUOTE
Request a double glazing quote today for windows, doors & conservatories in Fareham.
uPVC Bow and Bay Windows, Fareham
We supply a fantastic range of premium uPVC Bow & Bay windows. Don't just take our word for it; browse our Checkatrade reviews and put your mind at ease. These bow and bay windows would make a fantastic home upgrade for those looking to give their Fareham homes a classic upgrade with that modern touch. By installing bow & bay windows, you can bring that traditional charm to complement your architecture.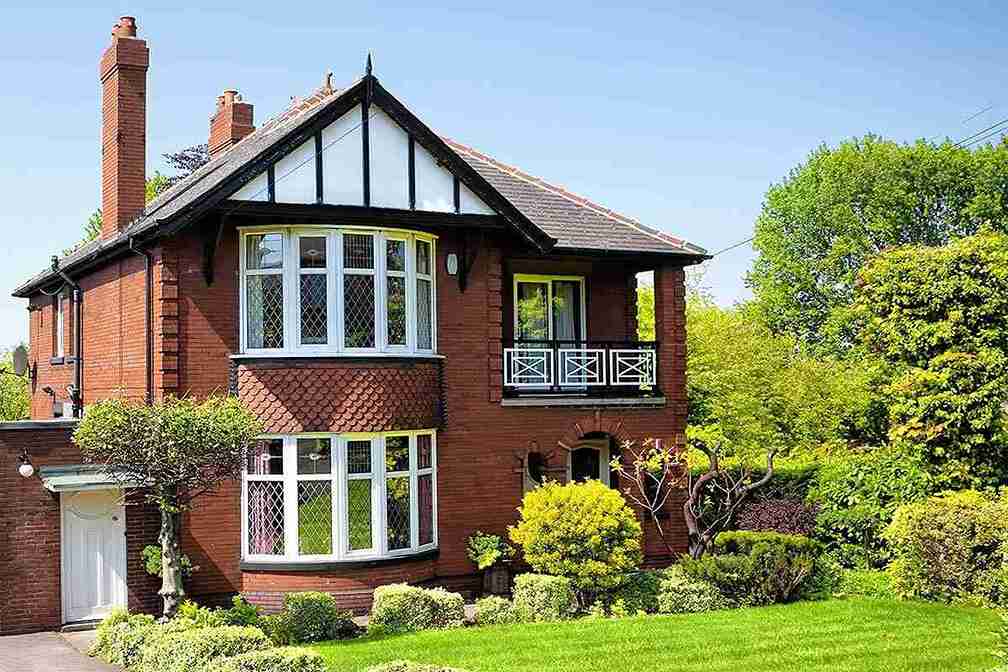 Superior uPVC Bow and Bay Windows
From REHAU, a market-leading manufacturer, you can be assured that whichever bow and bay window you purchase will be a reliable, energy-efficient, secure and stylish, adding stunning aesthetics to your Fareham property. With multiple casement windows connected via a structural bay pole assembly or via corner posts (if you are after square bay windows), these bow and bay windows will cast a wide view over the gorgeous landscape of Fareham.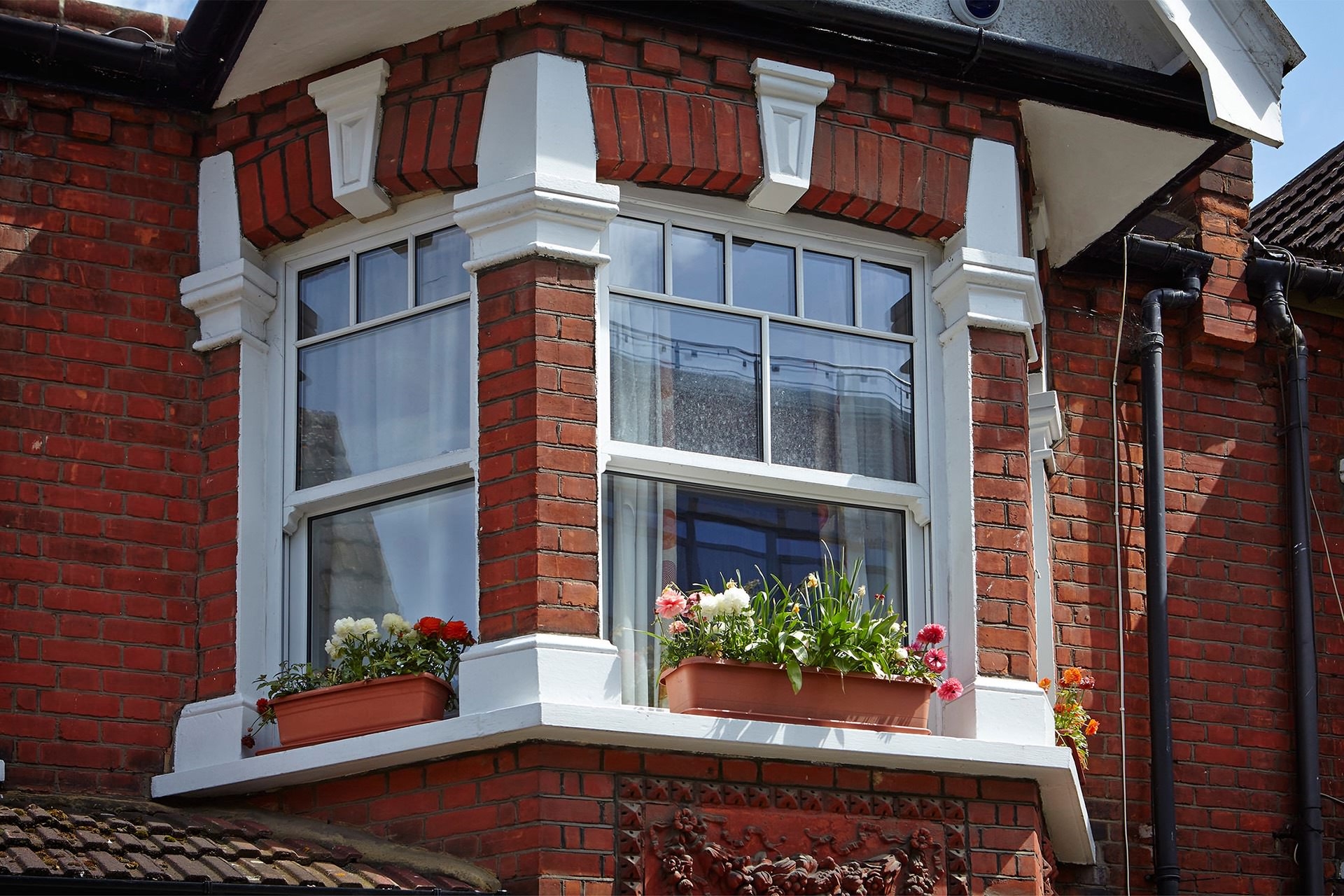 Benefits of Bow and Bay Windows
Optimal Insulation

With an instant Window Energy Rating of C, which can be easily upgraded to A, keeping in the heat with these bow and bay windows will be easy. By retaining more heat in your home, you can lower your energy bills and reduce your carbon footprint, too. Insulation is incredibly important, and we want to bring comfort to all our Fareham customers.
Choice of Styling

With a variety of customisation options, such as clip-on Georgian bars and arched head inserts, you can retain a traditional and flamboyant style for your Fareham home that is bolstered by much-needed modern functions. You can also select from a range of 150 REHAU Acryl II colours. Read on to find out even more about these stylish bow and bay windows!
Low Maintenance

These tough, durable uPVC bow and bay windows are easy to keep on top form. Just a quick wipe-down will do when it comes to window maintenance! These uPVC windows would be more than suitable for any Fareham home and all homeowners with busy lives. The windows take care of themselves – and will take care of your ventilation and the insulation of your Fareham homes, too.
Complete Protection

Not only are the profiles of these windows durable and robust, but they go above BSI standards and come with premium locking systems for securing your Fareham property. Protect your home by replacing old windows with this fresh uPVC bow and bay window today. These are windows with style, security, class and some greatly insulating frames and glass. You and your family will be safe all year round.
We offer the choice of two equally brilliant ranges – the Tritec 60 mm, with an energy rating of 'C' as the lowest rating, using double or triple glazing to get it up to an 'A' WER rating, or the Nordic Design Plus range, with a 120 mm frame depth and 67 mm sash depth. The latter's profile also uses the RAU-FIPRO self-reinforced body (with its great strength, no additional reinforcement is needed). These both have their benefits. Get in contact and we will help you work out which would be best for your home.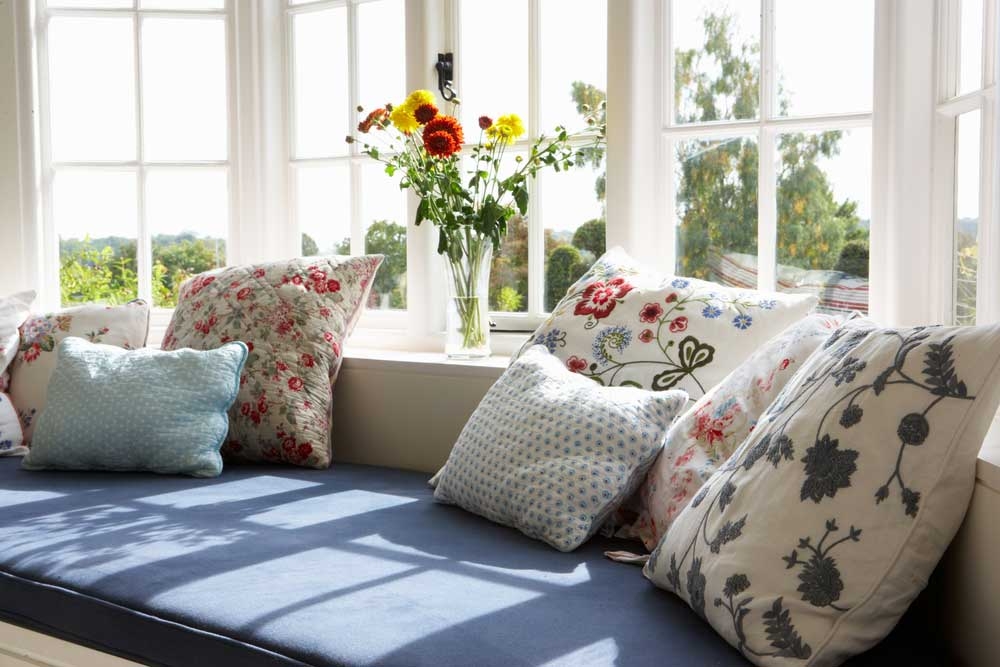 High-Quality Bow and Bay Windows
By meeting the British BS7950 standards and PAS 23/34 standards of security, the quality of our locking systems will reassure any member of your household that these bow and bay windows will further decrease the likelihood of facing danger from intruders. From classic white to mahogany, rosewood and golden oak foil finishes, we also have a range that can blend in with the rest of your home as much as you would like them to. The colours you can select from the REHAU Acryl II colouring system will not fade and the laminates are pretty damn damage resistant.
uPVC Bow and Bay Window Prices, Fareham
If you are interested in any of our windows, we can give you a custom quote for the design of the uPVC bow and bay window that takes your fancy. Contact us on 07502 224979 or fill in our online form for some great advice and guidance for your home improvements. We have plenty of industry knowledge to impart. We look forward to hearing from you.