uPVC Conservatories, Chichester
Here at Aperture, we can provide your Chichester home with a stunning range of conservatories.
By Choosing to install a uPVC conservatory with us, you will be gaining a structure that is FENSA-accredited. We value our customers and want to give them the best experience, which is why we work with leading manufacturers to supply every Chichester homeowner with conservatories that excel in their performance while offering a contemporary aesthetic.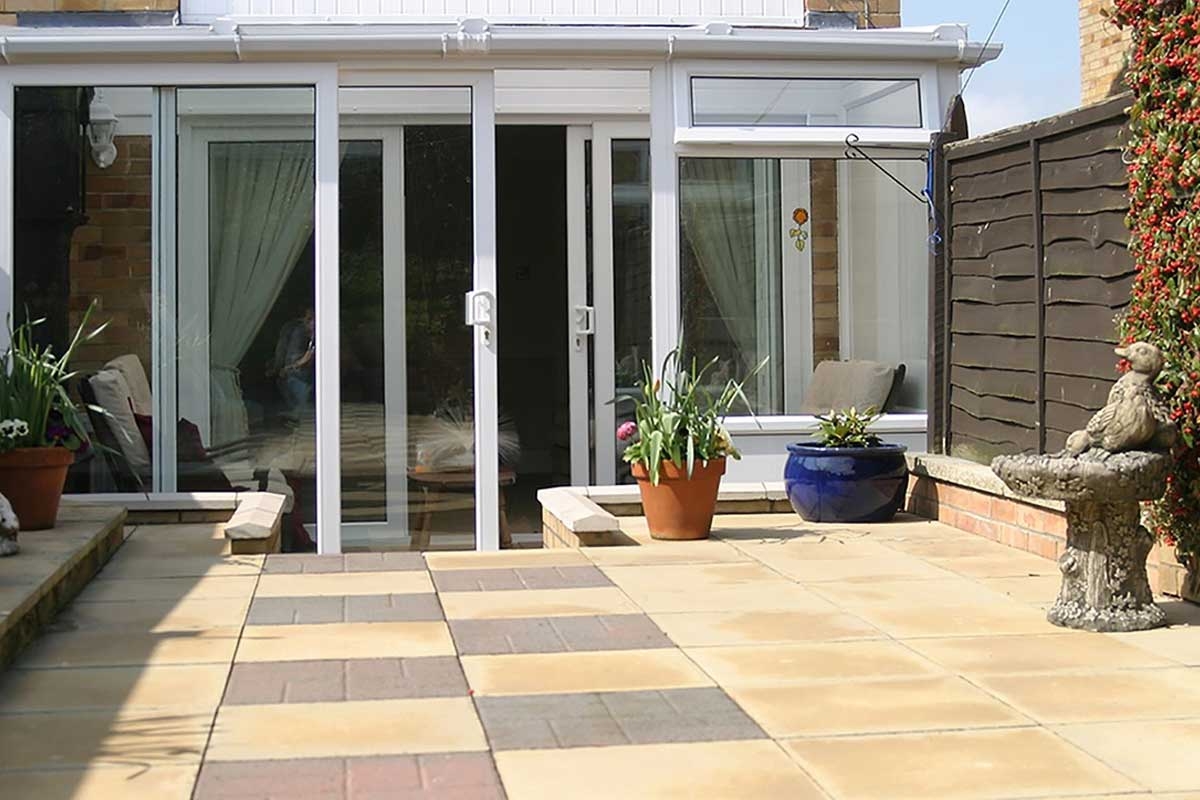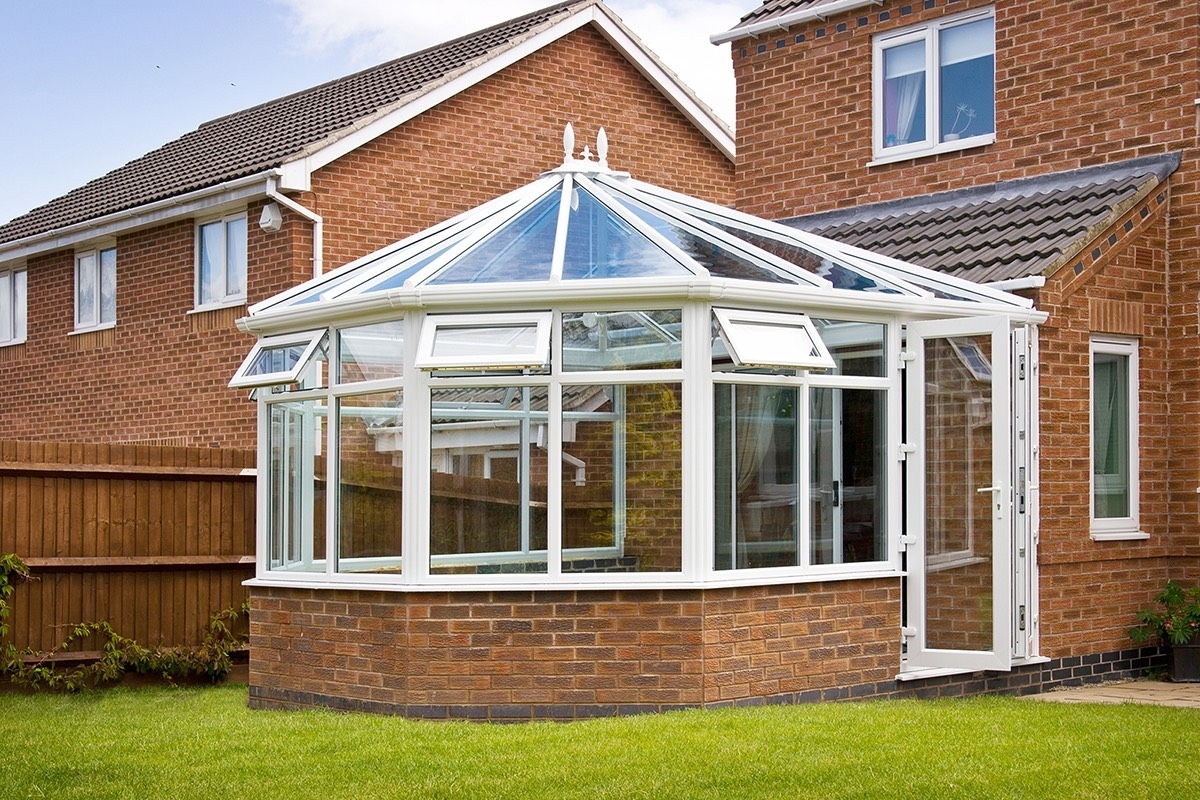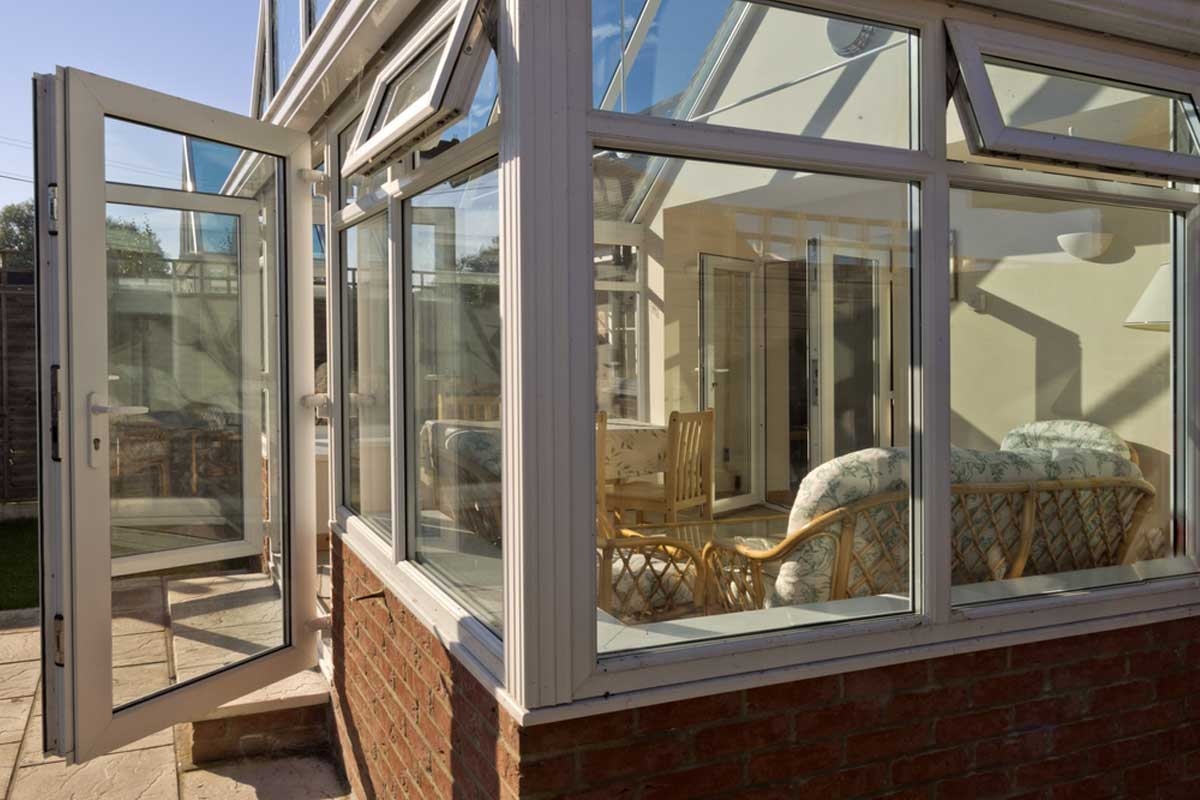 Modern Chichester Conservatories?
Our bespoke range of uPVC conservatories in Chichester is perfect for any homeowner wanting to expand the space within their home for a competitive price. Apertures' conservatory extensions offer excellent benefits allowing you to enjoy your new indoor living space throughout the year.
The range of glazed extensions we can offer you come in a vast selection of styles and designs, allowing you to create truly bespoke conservatories that match your tastes. You also have the option to choose from a range of conservatory roof styles. Whichever style you opt for, your home in Chichester and surrounding areas will match that of your existing architecture.
Manufactured using modern techniques and materials, our uPVC conservatories are incredibly durable. By choosing Aperture for your double glazing in Chichester, you will receive a structure that will stand the test of time, allowing you to sit comfortably within your new glass extension year after year.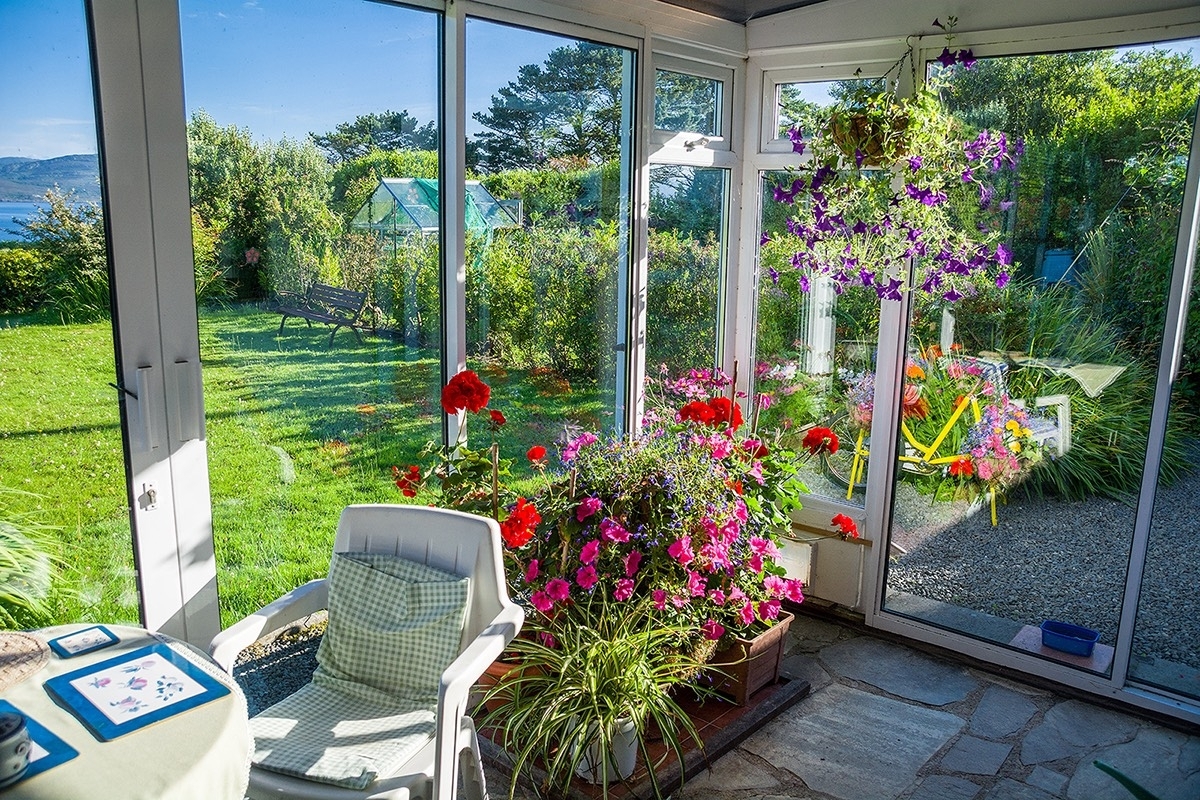 Benefits of New Conservatories in Chichester
Our uPVC profiles provide amazing benefits for your Chichester property.
Maximise Space
uPVC conservatories from Aperture Windows will maximise the space within your home, providing you with a spare room that is bright, spacious, and has a diverse range of purposes. Our glass conservatories can be used as garden rooms, dining room, living rooms or even as a bedroom.
Excellent Thermal Performance
The expansive glass panels of the modern conservatories maximise natural light allowance within the uPVC conservatory space, while still providing an outstanding level of thermal efficiency. The broken-up profiles allow for superior insulation, keeping your property warm during the coldest months of the year. Combined with double glazing, our uPVC conservatories will retain heat, keeping them warmer for longer.
Weather Protection
Although the glazed walls and roof panels allow the sun to brighten the conservatories, they are tightly sealed to ensure that harsh weather climates are kept outside. The tight weather seals and sturdy frame keep cold air, wind and rain out. As a result, you can enjoy your new glazed extension during the worst weather conditions the UK has to offer.
Bespoke Designs
Our team of specialists will work closely with you to design a bespoke uPVC conservatory that suits your style and matches the existing architecture of your Chichester property. Opt from a range of shapes, sizes and styles to create truly bespoke styles of conservatories in Chichester. Our variety of styles include lean-to, Victorian, Edwardian, Gable, P and T shaped extensions.
uPVC Conservatory Prices, Chichester
We offer competitively priced uPVC conservatories to all our Chichester customers. Whatever budget you may have, our expert team will design you a glazed extension that suits you as well as price requirements.
If you would like to request a quote, try out our online quoting engine. Simply enter into your project specifications, and your details will then be passed onto a member of our team who will generate your bespoke conservatory quote.
Alternatively, you can get in touch by calling us on 02393 782 422 or filling out our online contact form. A member of our team will be on to assist you with your uPVC conservatory project and answer any queries you may have.
Your Local Double Glazing Company in Chichester
Reliable Conservatory Installtions in Chichester
With our uPVC conservatories, you can be sure that you will receive a product that combines exceptional performance with stunning design. The uPVC extensions are designed to give your Chichester home a long lasting and reliable service year after year. Additionally, all our conservatories come with a 10-year guarantee to provide you with peace of mind and reassurance about the quality of our products.
We want to generate a space that you can use throughout the year. Our conservatories in Chichester are incredibly heat efficient. This will result in you saving money on your energy bills as the conservatory space will retain its heat for longer. By choosing Aperture Windows for your conservatory project, you will also reduce your carbon footprint, making it the best cost-effective and sustainable solution.
Our uPVC conservatories are highly durable and completely secure. Stringent testing on our products ensures that every property will be provided with a glass extension that will keep the contents and its owners safe and secure year after year. The secure locking systems will prevent even the most dedicated of intruders from breaking in.
Bespoke uPVC Conservatory Styles
Our vast array of conservatory styles allows you the option to create a unique glass extension that matches the aesthetic of your property. For a more dramatic style, opt for an Edwardian or Gable style conservatory.
The lean-to conservatory offers a clean and simple look, while a Victorian extension provides a more impressive and distinctive appearance. If you require a particular shape for your conservatory, our P-shaped and T-shaped conservatories can be designed to fit the space you have to offer.
Whichever style you choose, we can design it for you in a spectrum of colours to make it truly unique to you. You can even opt for a woodgrain finish, making your conservatory look like a traditional timber structure. This option is ideal if you're after more conventional style conservatories, but want a reasonably priced, low-maintenance solution.
Its excellent thermal performance will keep your Chichester home insulated during the colder months of the year. This will benefit you greatly by reducing the overall cost of your energy bills, resulting in you saving money. This will lower your carbon footprint, making Aperture Windows uPVC doors the perfect sustainable and cost-effective solution.