uPVC Conservatories, Fareham
Here at Aperture Windows and Doors, we have more than 10 years of experience within the industry, supplying and installing top quality double glazing products. As a local company, we pride ourselves on providing exceptional customer service to our Fareham customers. Every stage of your new conservatory installation, from quote right through to aftercare, will be handled efficiently and courteously because our customers are our top priority.
By choosing us to install a conservatory in your Fareham home, you'll be choosing a FENSA accredited installation that's been made completely bespoke for your Fareham home. With a wide range of styles and customisation options, you'll have a conservatory that's completely unique to you and your home. With the modern performance benefits our installations bring, you could find that your Fareham home is performing better than ever before in terms of energy efficiency!
Get in touch with our friendly expert team today to find out more or to get a free quote for your new conservatory project.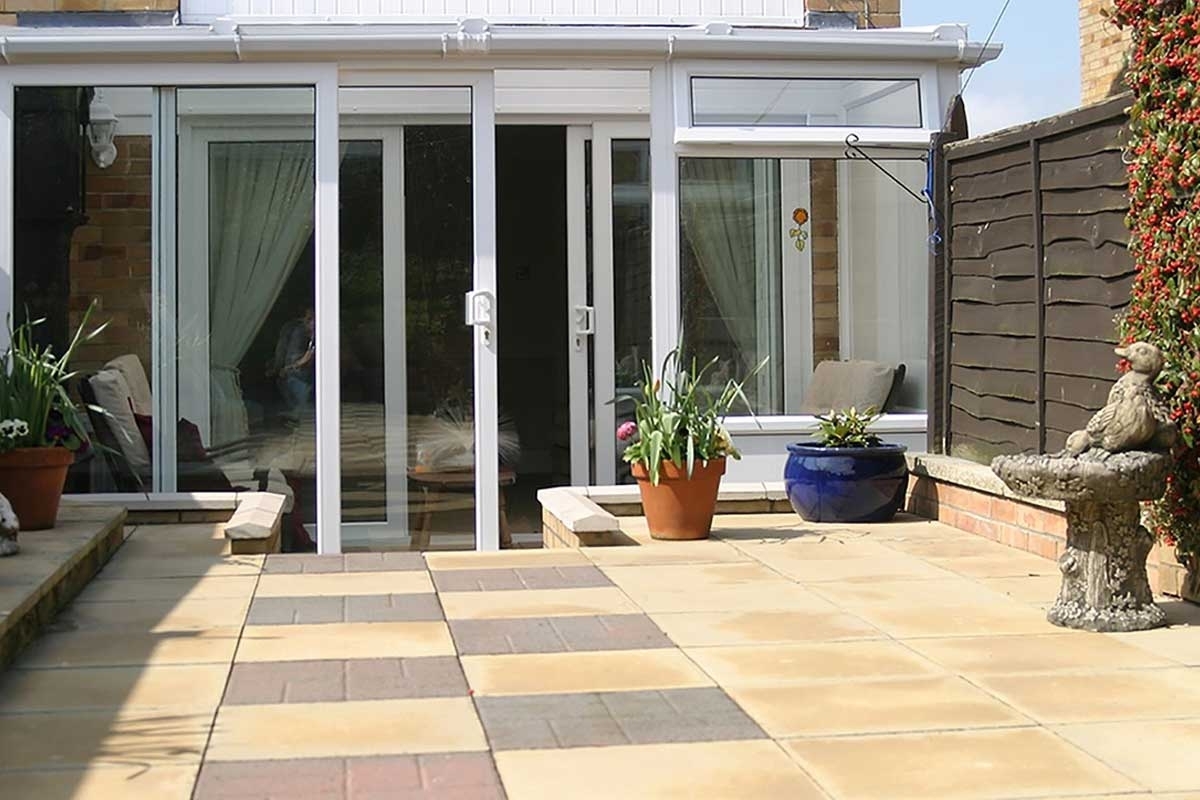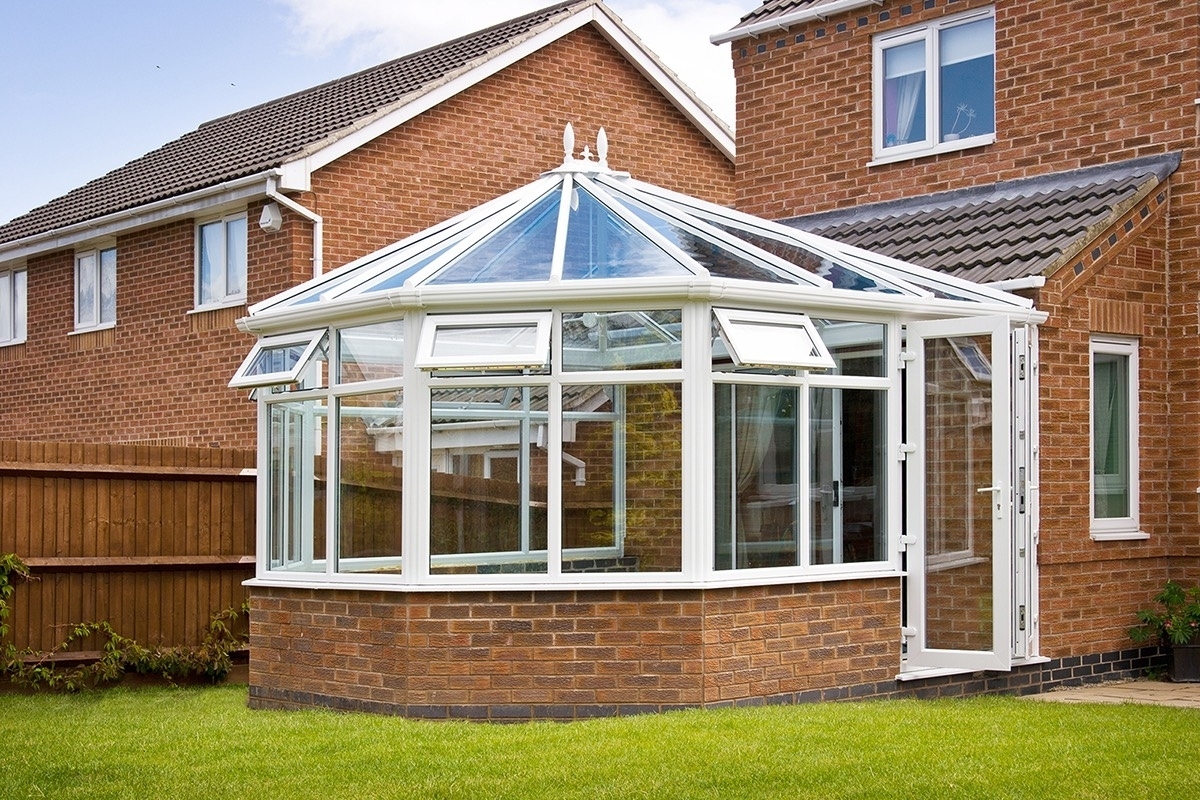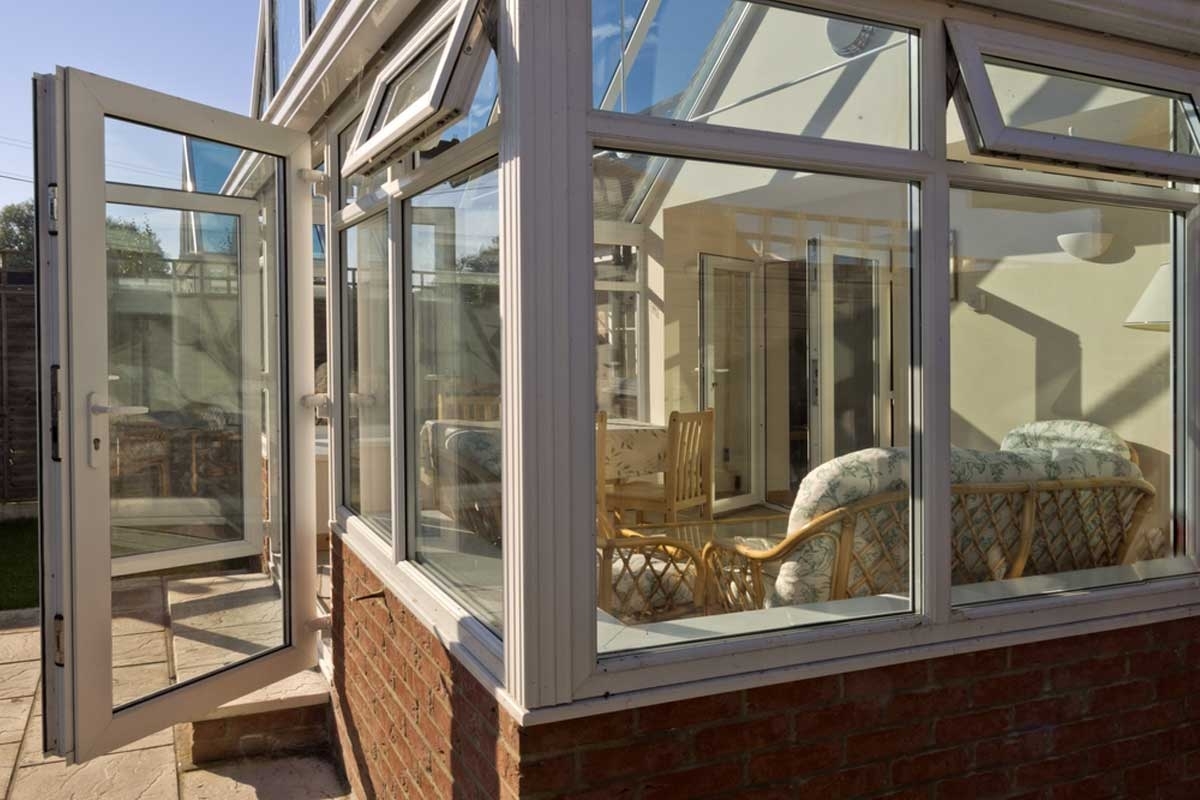 Modern Fareham Conservatories
Expand and enhance your living space with one of our modern UPVC conservatories. As well as adding much needed floor space, you'll also be adding a stunning feature piece that will flood your home with natural light. Whether you use it as a living room, dining room, playroom or home office, our conservatories will provide your Fareham home with a beautiful space that performs fantastically, no matter the time of year.
Thanks to high performance double glazing and thermal technology, our conservatories are really thermally efficient. You won't need to worry about losing heat – it'll stay inside where it belongs, and you could But it's not going to get too hot in the height of summer either. Our double glazing has great heat transfer control, meaning it won't let too much of the heat get in or out. You'll be cool in summer and warm in winter without any trouble!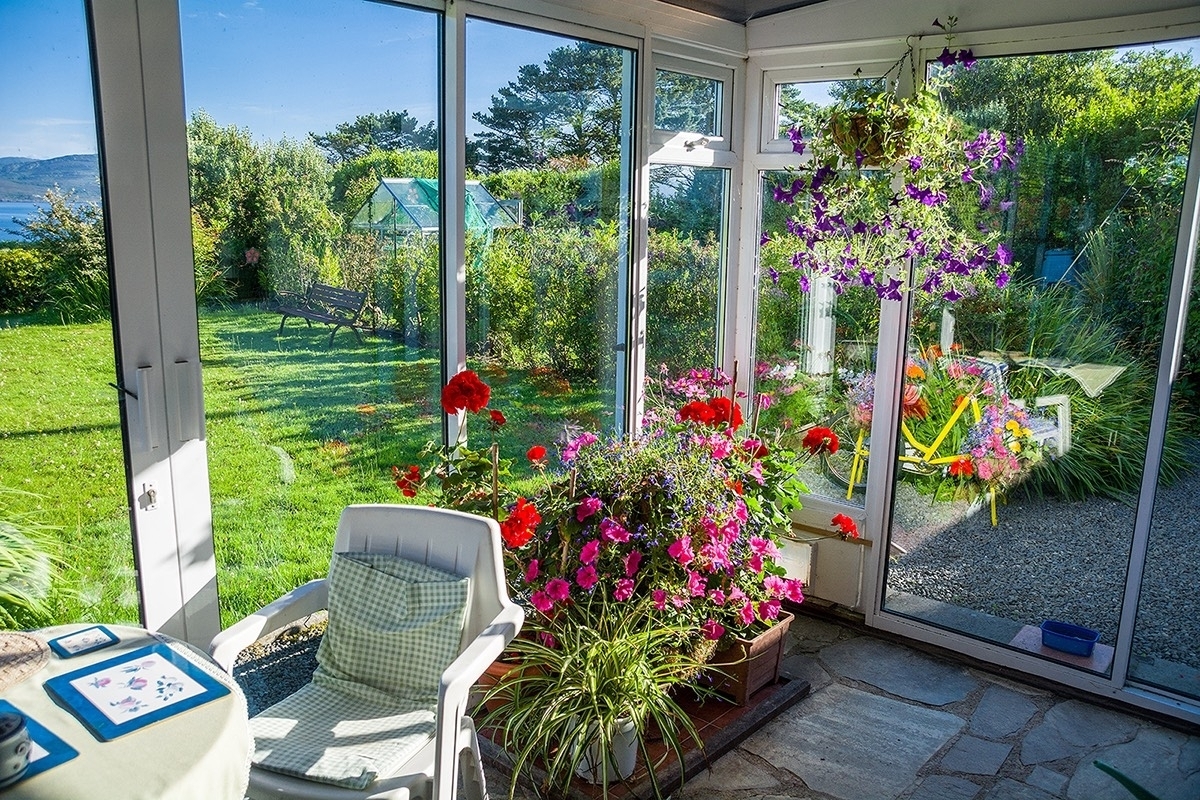 Benefits of New Conservatories in Fareham
Our uPVC conservatories provide a multitude of benefits for your Fareham home.
Maximise Space
As a family grows, the living space needs to grow with it to stop things getting crowded. A conservatory adds an ideal extension to provide more room for everyone. On top of that, it allows in huge amounts of natural light and makes a truly beautiful addition to your home, boosting not only the floor space, but the aesthetics and the kerb appeal! They also provide a great way to make your Fareham home more accessible by choosing a low threshold doors option.
Excellent Thermal Performance
We use a thermally broken profile for all of our uPVC conservatories to ensure that your Fareham home is as thermally efficient as we can make it. These clever profiles act to trap pockets of warm air and prevent it from leaving your home, so you'll be less reliant on costly central heating. Not only does that drop the effort required to keep the temperature comfortable and consistent, but drops both your energy bills and your carbon footprint too! It's hard to beat that kind of thermal efficiency!
Weather Protection
The Fareham weather can be unpredictable at times, but our conservatories will work hard to keep out the undesirable weather conditions while still allowing in the best bits. You'll enjoy a fully water and weather proofed construction without compromise, and you'll still be able to enjoy huge amounts of natural light flooding in through the large glazing panels.
Bespoke Designs for Your Fareham Home
Whatever you need for your Fareham home, our expert team will work alongside you to create a conservatory that perfectly fits your home. You'll have the choice of a wide range of shapes and styles, such as lean-to, P-shaped, T-shaped, Edwardian, gable and more, so no matter your home's style, we'll have something to suit!
First-Class Customer Care
Our customers are at the heart of everything we do. As a team, we're dedicated to making sure we provide our Fareham customers with the very best conservatory installations possible, both in terms of quality of the product, and quality of the customer service.
To make sure you're fully covered, we offer a 10 year guarantee on all of our conservatories so that you can have total peace of mind. It's incredibly unlikely that anything will go wrong, but just in case, we want you to be assured that we'll be there to fix it if something does happen.
Your Local uPVC Conservatory Installer
uPVC Conservatory Prices, Fareham
If you're ready to start your home improvements journey straight away, pop over to our online quoting engine for a free, bespoke quote now.
If you've got any questions, or you'd like to talk some ideas through, give our team a call on 02393 782 422, or contact us online.