REQUEST A QUOTE
Request a free double glazing quote for windows, doors & conservatories.
uPVC French Doors, Fareham
At Aperture, we only offer products that themselves offer benefits worth shouting about. Our superior french doors are certainly no exception. We are FENSA-certified, with enormous amounts of customer trust. Don't just take our word for it; take a look at our Checkatrade reviews.
Our french doors offer extensive performance benefits, including weatherproofing, security and optimal thermal insulation. In addition to this, they offer customisable aspects so that you can exactly complement your Fareham home. Contact us today to start your project.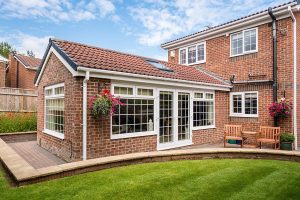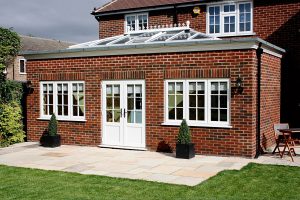 uPVC French Doors
Enhance your Fareham home's lighting and ventilation with this superior door style from REHAU – these are some brilliant doors with large glazing areas for great ventilation and bringing in an abundance of natural light. You can trust that our french doors are durable and inherently strong therefore they will add to the longevity of your Fareham property.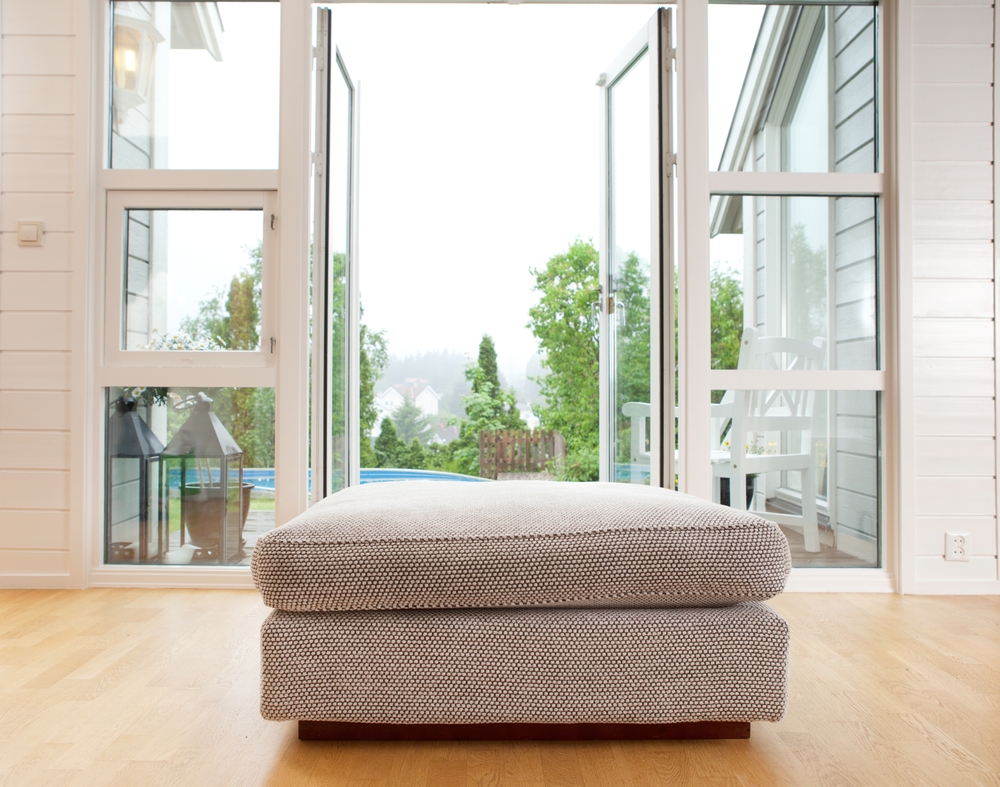 Thermal Efficiency

Heighten the thermal efficiency of your Fareham house with these advanced and modern performance benefits. At Aperture Windows and Doors, we make sure that all of our products are as refined and well-thought-through. We only use products from home improvement manufacturers we fully trust, with reputations which exceed that of the average firm.
Our accredited installers all have the expertise and the passion for going above, and beyond when it comes to skill, efficiency and customer service, and our made-to-measure products will shorten the whole process.
Maintained Easily

No sanding, painting, polishing or varnishing is needed for maintaining the quintessentially quaint yet sturdy quality of these French doors. Simply wipe down every now and then to get rid of some dirt from those mucky dog walks, but that is all that will be needed! These French doors will not grow mould, crack or fall short of any of your expectations for a well-built door. These are doors that will last as long as the clothes pile that keeps building up on that one chair of yours.
Secure French Doors

Every home must be secure and so every home improvement product must be able to help make the home more so. With durable frames and great locking systems, these French doors will maintain a warm, temperature and peaceful atmosphere in your Fareham house and keep any intruders out with steadfast security. You will not need to break them in (they will be installed fit for purpose), nor will you need to worry about break-ins!
Personalised Styling

We offer a great selection of colours, wood grain finishes and door furniture finishes for tailoring these French doors to your tastes and needs. All are available for you to cast your eyes over – just get in contact with us or take a look through our online gallery. You will soon become accustomed to proper customisation. It is something that every homeowner deserves – a home that suits them and their lifestyle, from the roof through to these french doors.
 French Door Prices, Fareham
You will get a 10-year performance guarantee with any and all of our doors. We trust in their durability and ability to help us give you the best of the best. Get a quote for these fancy french doors via our online engine or get in touch by giving us a ring on 07502 224979 or filling in our online form. We cannot wait to start helping you with all of your door needs.
Bespoke Exterior French Doors
Fancy recreating the look of a timber door whilst maintaining the durability and low-maintenance nature of the uPVC material from which these doors are made? This will be easy for us to put together for your Fareham home.
High Performance uPVC French Doors
With their thoroughly tested multi-point locks, these uPVC French doors perform well in every area of door function (they will do more in your Fareham property than just open and close). They are also sustainable. As they are completely recyclable, they do not lay to rest in a landfill when they get to the end of their use as your French door. Fancy helping out both the environment and your pocket? These energy-efficient recyclable uPVC doors will help you do just that.