REQUEST A QUOTE
Request a double glazing quote for windows, doors & conservatories.
We supply and install stunning uPVC patio doors for Fareham homeowners. Ours is a FENSA-accredited service (a government-authorised scheme for building regulation compliances), and we are also approved, most importantly, by our customers. Check out our Checkatrade page, and you will see that we have the trust and appreciation of our clients. Let us help you by installing high-quality patio doors in your home.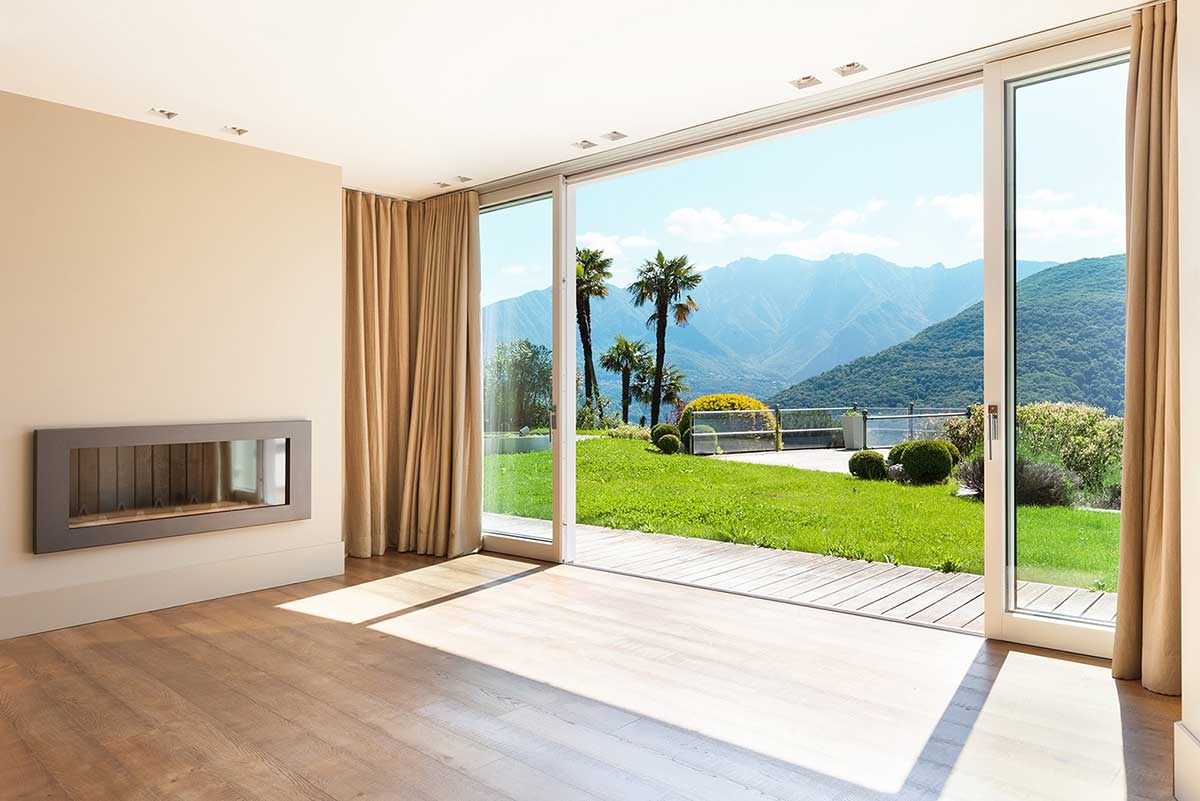 uPVC Patio Doors
Do you fancy some extra space? Our uPVC sliding patio doors are the perfect opening for your Fareham property. REHAU, a manufacturer who puts style and every element of function and design at the forefront, manufactures our perfect patio doors. You will be provided with the best patio doors offering security and multi-chambered channels for thermal efficiency. Our premium patio doors will only enhance your Fareham home by providing maximised performance. functionality and aesthetics. There is no compromise!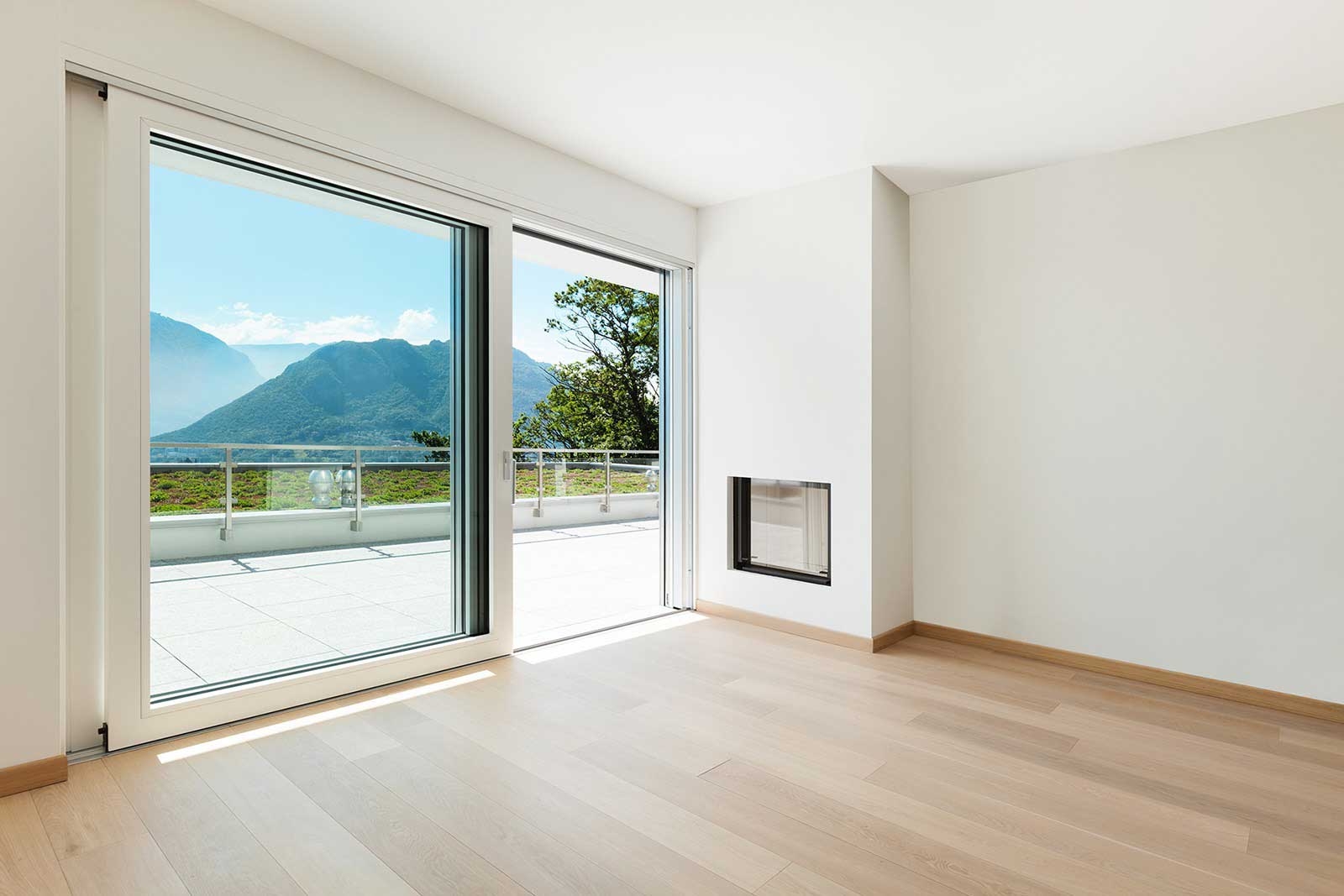 Benefits of Sliding uPVC Patio Doors
Heat Performance

By trapping warm air pockets in their profile chambers, these doors will help you drive those energy bills down by helping you stay off of that central heating for a few hours longer. You will also be able to reduce the impact of your carbon footprint, too. If these facts somehow do not help our doors steal your Fareham heart, read on. The benefits do not end here!
Easy to Maintain

The uPVC material from which these patio doors are made is difficult to stain, damage, or tarnish in any way. You can rely on a lack of mould, dents and dampness, as well as plenty of style, strength and insulative properties to keep your Fareham home well-protected and sturdy without a whole lot of time being spent on its upkeep.
Highly Secure

Difficult to damage by itself as a uPVC door, we have also added super modern locks to make extra sure that these are extra, extra hardy home improvement products. These are patio doors that you will be glad to have had slide into your life, but they will not slide open for anyone but you. Say farewell to worrying about the security of your Fareham home and get in touch today. If security is your main priority, we are the installers for you.
Tailored Looks

We offer a great many colours, low-threshold options and great handle design options for you to choose from. We know that every door should be perfectly created to fit your requirements and fit in seamlessly with the aesthetic of your home. No door or window should stick out like a sore thumb – you would not be happy, and we certainly would not either. You can trust that we have all of your homeowner needs at heart. With our FENSA accreditation, we do not let quality slide in any area of the design and installation process.
uPVC Patio Door Prices, Fareham
We have an online quotation tool to check out the price of your ideal uPVC patio door. With the 10-year guarantee that we give for all of our doors, you will not have to worry about replacing them after a mere year or two – these are products built to last. You can call us at 07502 224979 or contact us via our online form to get started on your patio door design and installation process.
Modern Sliding Patio Doors
The slim, modern design of the frames and large panes are perfect for letting in larger amounts of light and ventilation in the heat of summer. You can also tailor these doors to fit your personal aesthetic through our vast range of colour and design options. With low threshold options also available, you will be able to access your home as easily as best suits you and your household.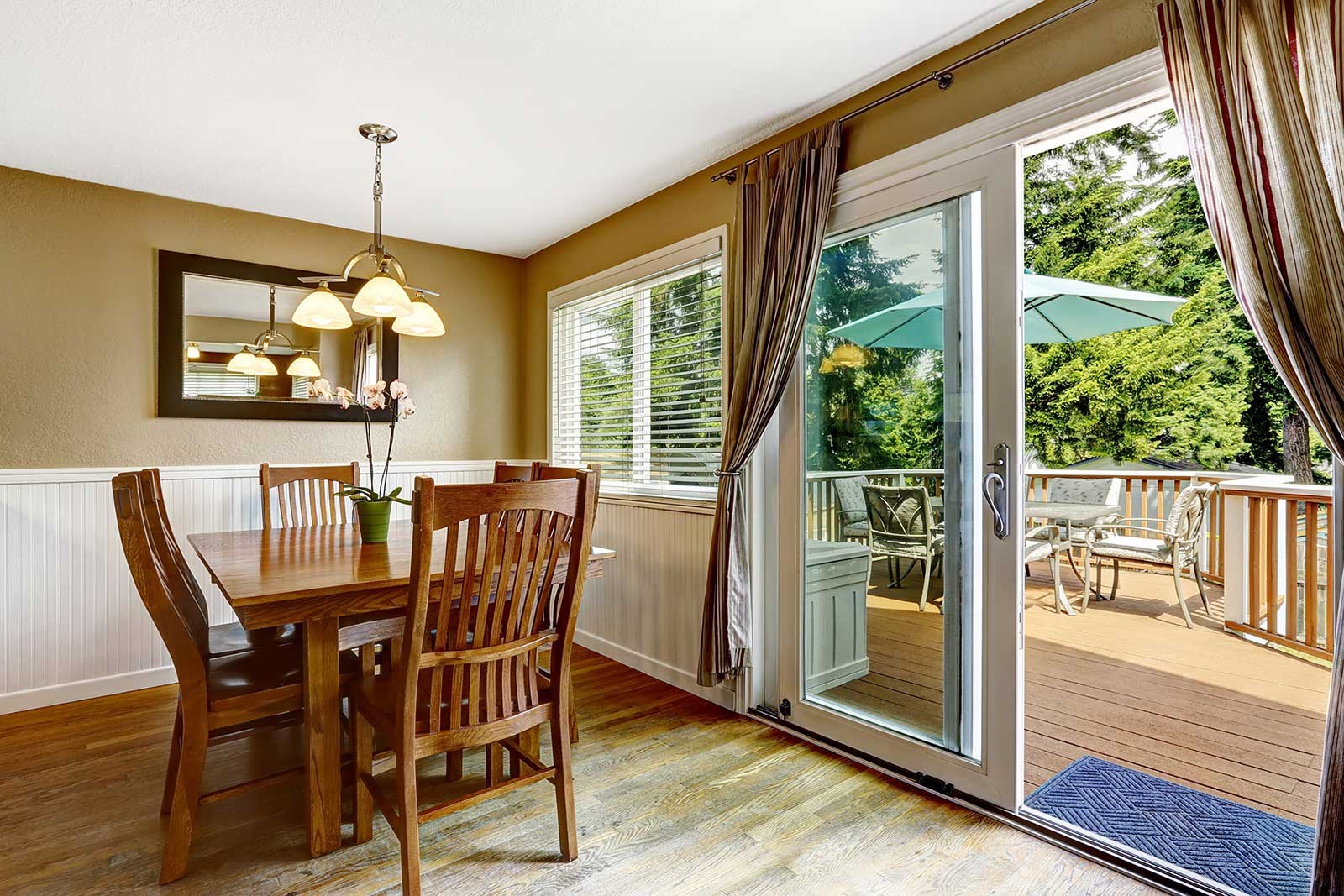 Features of uPVC Sliding Doors
These are great insulators and are robust and secure. The low-maintenance yet beautiful design of these patio doors will allow you to use less energy, save more money and save more of the planet. If you buy any of these sliding patio doors, look, security, ventilation and insulation will all be covered. Let in more of that natural light and plan for getting one of our perfectly presented patio doors installed at your Fareham home, today.