REQUEST A QUOTE
Request a double glazing quote for windows, doors & conservatories.
Patio Doors, Waterlooville
With Aperture Windows, you can get high-quality uPVC patio doors supplied and installed in your property in Waterlooville. We also provide our service to homeowners in Fareham, Chichester, Southsea, Denmead, Cowplain, Portsmouth, Gosport, Southampton, and Hampshire.
Our customers are always happy and satisfied with our FENSA-accredited customer service. This fact is quite evident in the glowing reviews we have received on our Checkatrade page. Go through these to find out how we can help your home improvement needs and sliding patio door installation.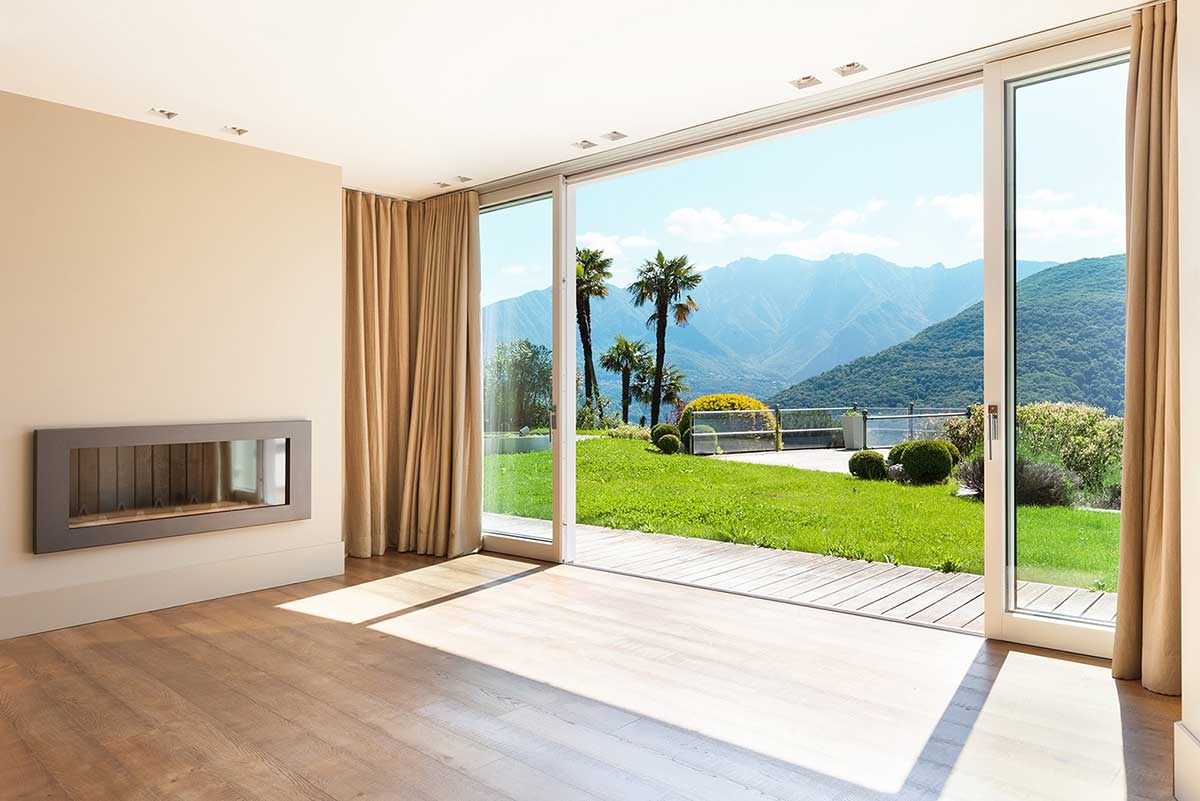 uPVC Patio Doors
Patio doors are perfect for locations where you need a large door but don't have enough floor space for a wide swing arc. With their large glazed area, they also act like large windows. As a result, they are ideal for balconies with views as well as backdoors that lead into, and display, your garden.
With our uPVC patio doors from REHAU, you get all the benefits of this gorgeous style along with amazing thermal performance as well as security. The clever multi-chambered uPVC profile helps trap the heat inside your home.
Meanwhile, the strength and resilience of the material give you durable doors. In fact, we install your patio doors with state-of-the-art locking systems. As a result, your home and possessions are well-protected. What's more, you and your family can sleep easy at night, knowing that no one can break in through your sliding patio doors.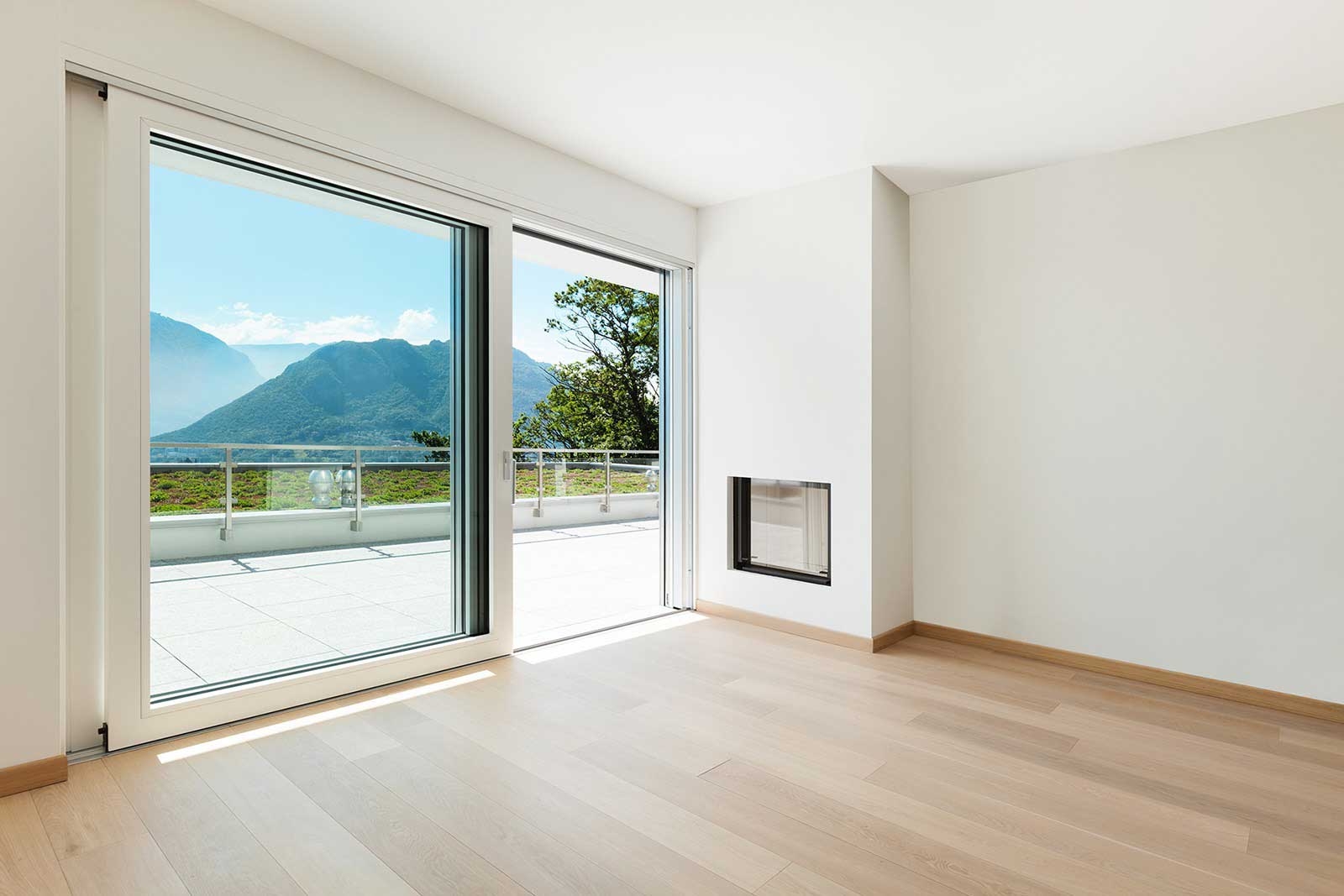 Benefits of Sliding uPVC Patio Doors
Easy-glide sliding patio doors from REHAU
Heat Performance

Our uPVC patio doors provide incredible thermal performance. They effectively trap warm air in the chambers inside their profile. These air pockets act as a blanket and keep the warmth contained inside your rooms, so they heat up faster.
Highly Secure

The resilient uPVC profile gives these doors an innate strength making them very difficult to damage. However, we supplement this strength with modern locks. As a result, your patio doors stand guard between you and potential intruders.
Easy to Maintain

Unlike wood, uPVC is a material that does not absorb liquids or stains. Since all stains stay on the surface, you just need to wipe the doors with a damp cloth to clean them. Combined with the fact that they resist scratches as well, your doors need very little care to look good.
Tailored Looks

With our sliding patio doors, you can create the door of your dreams. We give you a stunning selection of colours so you can get a sliding patio door that matches your taste and your home. We also offer low threshold options as well as handle designs.
uPVC Patio Door Prices, Waterlooville and Hampshire
If you're looking for affordable uPVC patio door prices that fit in your budget, you can get them at Aperture Windows. What's more, we also give you a 10-year guarantee on the performance of these doors. As a result, you can always be sure that your money has been well-spent.
If you want uPVC patio door quotes, you can request a quote via our online quoting engine. Simply enter your requirements and a member of our team will provide you with your sliding patio doors quote.
You can also get in touch with us for more information. Let us know your requirements and we shall not only answer all your questions but also give you your uPVC patio door prices.
Modern Sliding Patio Doors
Our uPVC patio doors add a beautiful feature to your home. This is not just because of their large glazed area and slim frames. You can also tailor them to match the décor of your home. We offer a dazzling selection of colours and finishes.
The colour range includes realistic woodgrain finishes so your doors can make realistic timber door replacements. We also give you a range of handle designs and finishes. As a result, you get a totally bespoke look. In fact, you can also opt for low thresholds to make your home easily accessible.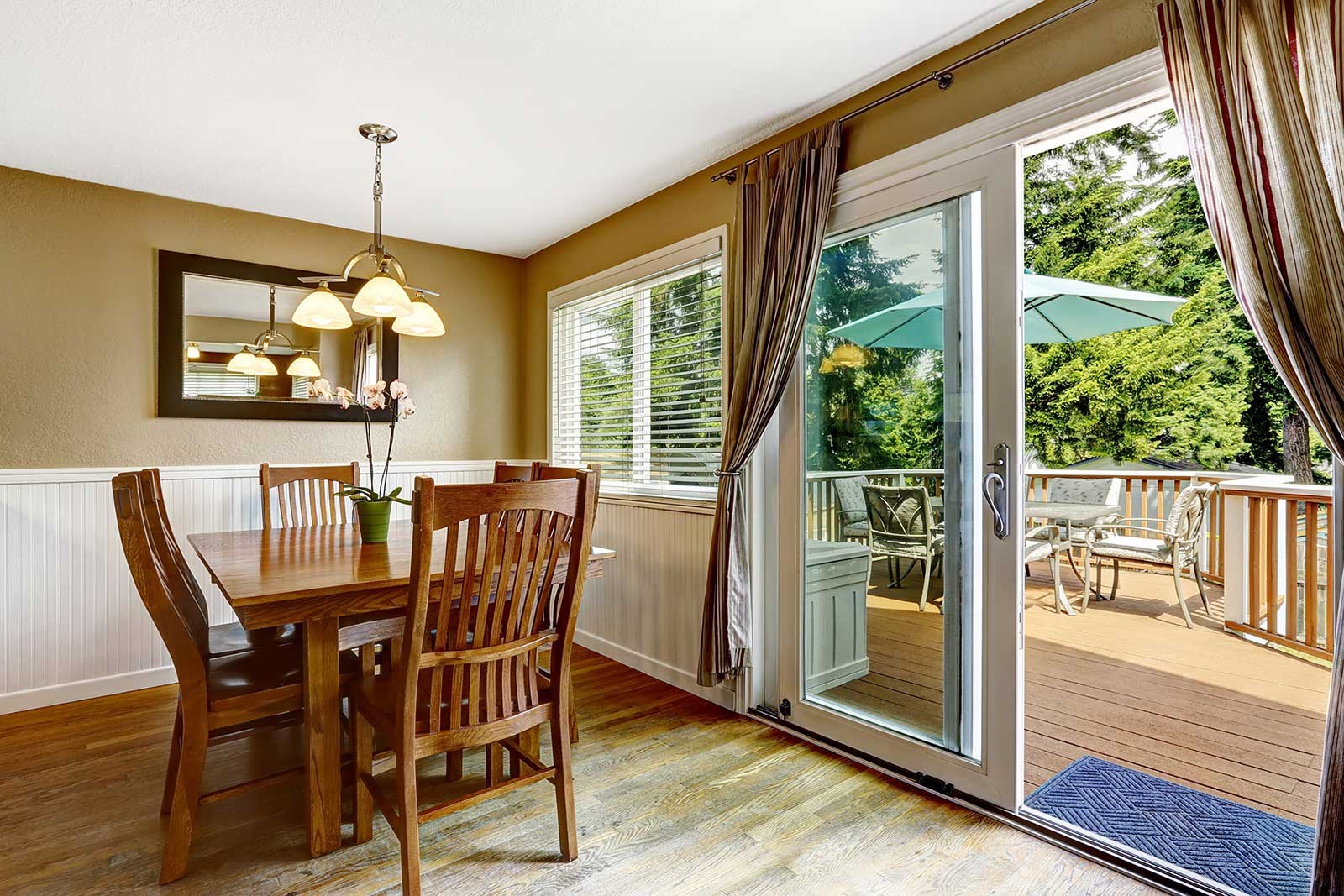 Features of uPVC Sliding Doors
With our durable uPVC sliding doors from REHAU, you get wonderful features for your home. The most important thing you can expect is a warmer home. The broken up profile of our uPVC patio doors helps improve the insulation of your home.
With the virtual blanket that these sliding patio doors provide, you can heat up your home faster. More importantly, it stays warm for longer, even when the heating is turned off. This means your home uses less energy, lowering not only your energy bills but also your carbon footprint.
Additionally, our robust and resilient patio doors also give your home unrelenting protection. The strong profile resists any attempts to break it. However, we also fit them with modern locking systems, giving you the peace of mind that your home is always secure.
As a result, your home can enjoy enhanced performance as well as a new and improved look. Most importantly, you are able to enjoy the brightness you get from these vast doors. They provide incredible natural illumination and ventilation, as well as stunning views of your outdoors.